Many teachers and students love QR Codes: small, speckled black and white squares, similar to bar codes, that can be scanned by a phone to quickly access a website.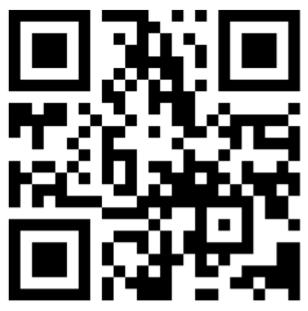 These are really easy to create and use. Let's take a look.  
First, visit the website you'd like to link to. I've used lcusd.net in this example. (If you're linking to a Google Doc or Slideshow, keep reading to the end to get special instructions!) To the right of your white address bar (the Google Omnibox), you'll see your extensions. If you see it, click on the little QR code icon. OR If you don't see the icon, you may have to click the three little dots to expand your menu.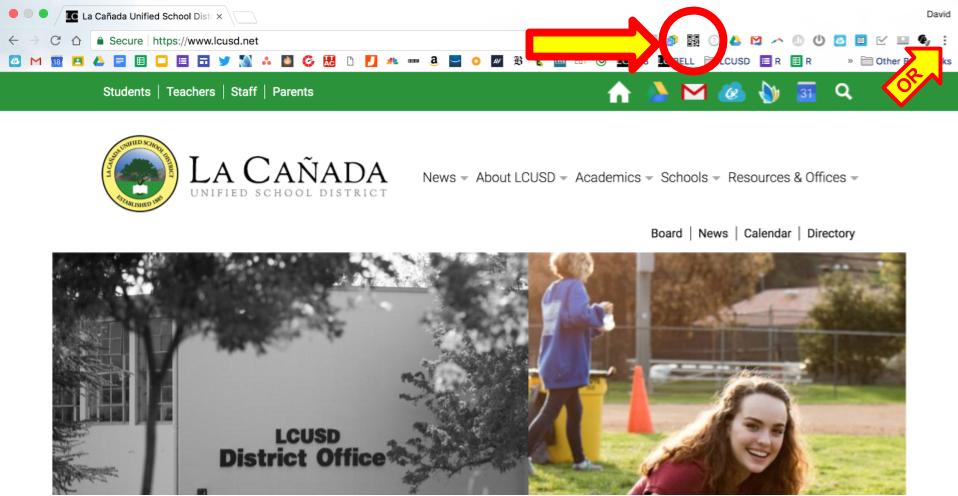 And the QR Code for your website pops up!  From here, you can take a screenshot with your built-in screenshot tool, or click Edit this QR Code to Save or Copy the image.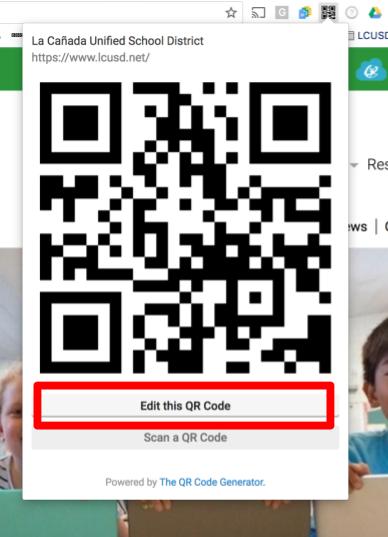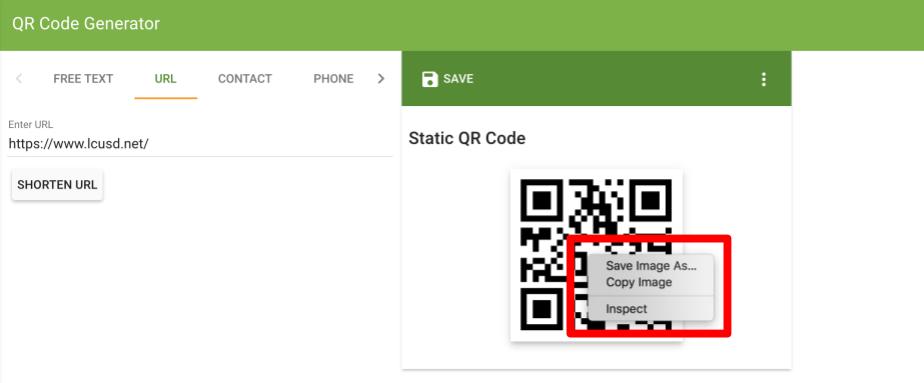 Now you can paste or insert the QR Code image wherever you'd like.  
SPECIAL INSTRUCTIONS FOR GOOGLE DOCS and SLIDES
The process is similar, but you'll have to paste in the special "sharable link" into the QR site.  
In your Doc, click the SHARE button. You'll see the box below.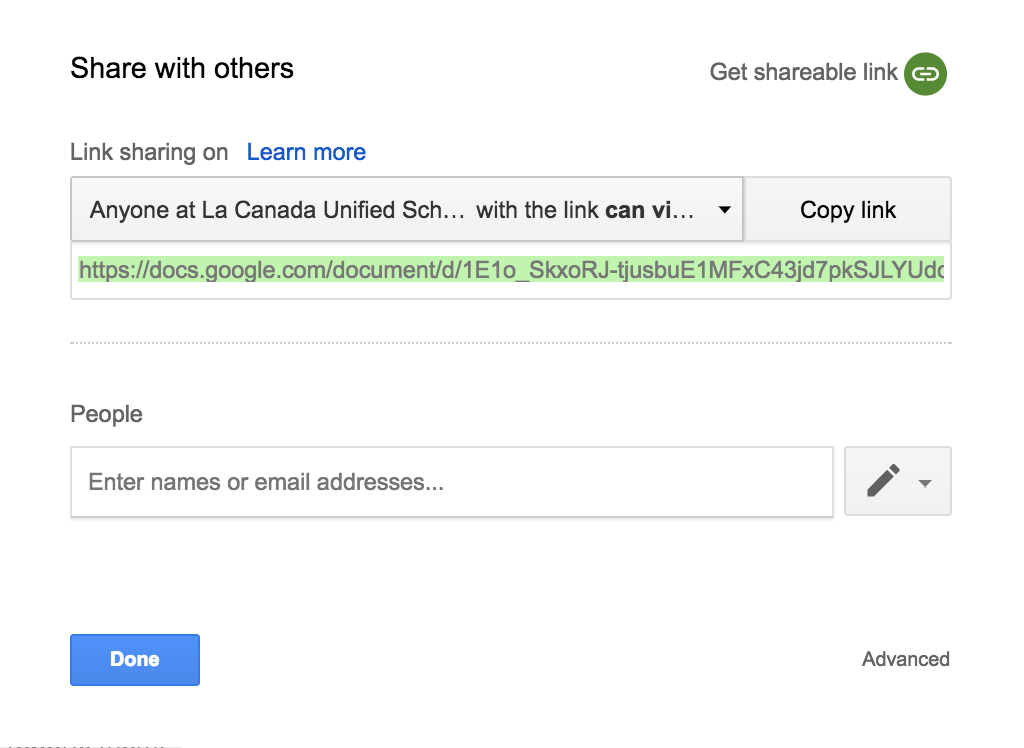 Click where is says "Anyone at La Canada Unified Sch... with the link can vi..."
If you want this link to be private, you can keep it locked down to "LCUSD."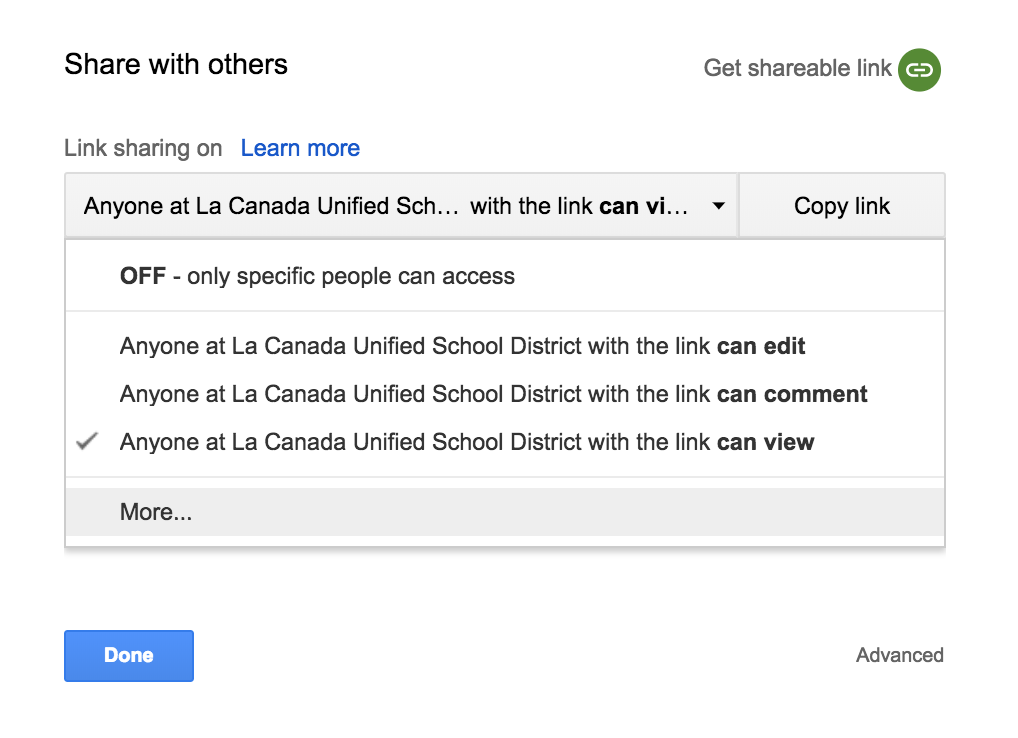 However, if you want people without LCUSD.net email address to be able to view the Doc (maybe for parents at open house), choose instead "On - Anyone with the link."  Then copy the link!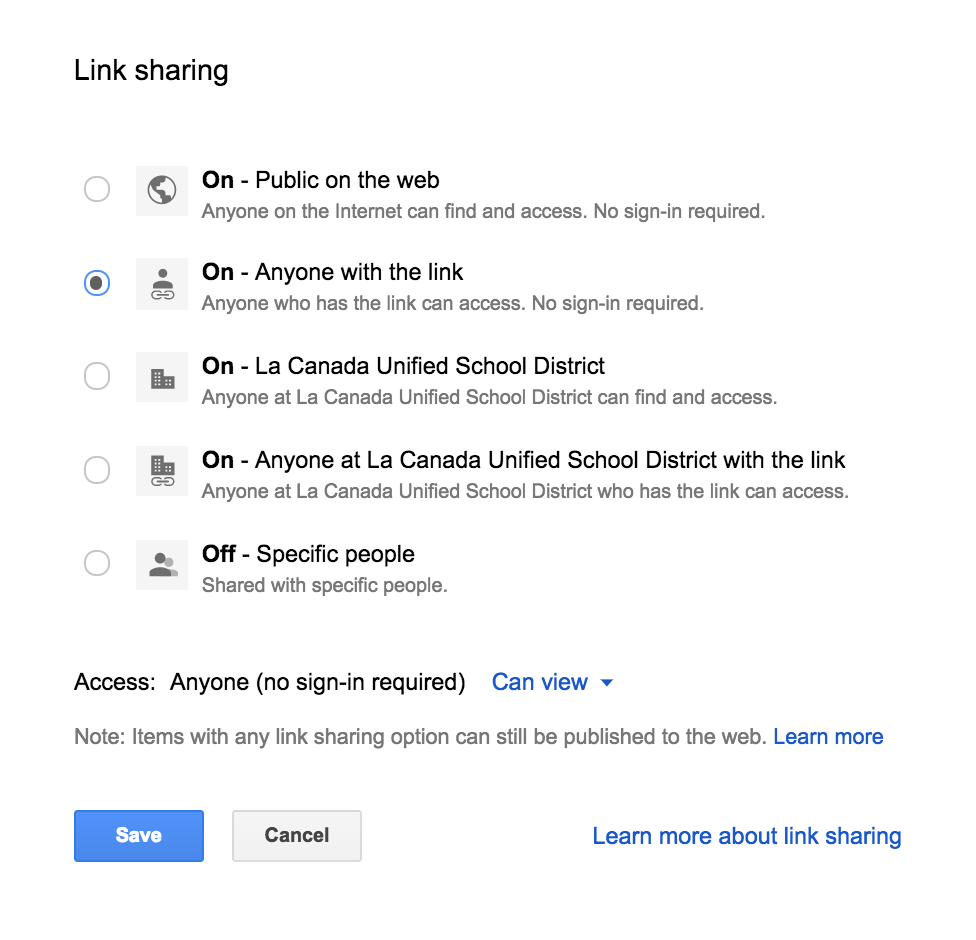 Now when you click the QR Code icon, click Edit this QR Code, and paste in the link to the Google Doc.  The QR code will change--and now link to the Doc.  Take a screenshot, as described above, and you're all set!