Here's a great tip for students who are turning in hand-crafted work to Google Classroom.
If your students are using a Chromebook, they can snap a photo with their Chromebook Webcam. See details in this article: Collecting Non-digital (Paper) Work
Even easier: if students have a smartphone with the Google Classroom mobile app installed, they can take a picture directly in Classroom and submit.
Step 1: Students open the assignment and click +Add attachment.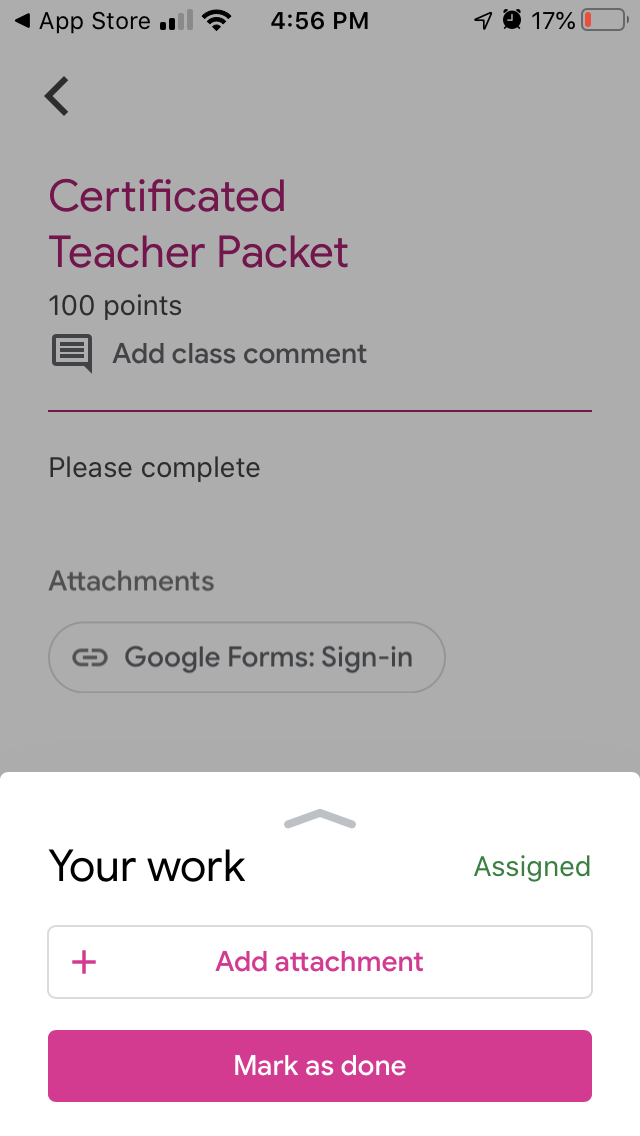 Step 2: Students choose Use Camera (or Pick photo to upload a pic previously taken with the phone)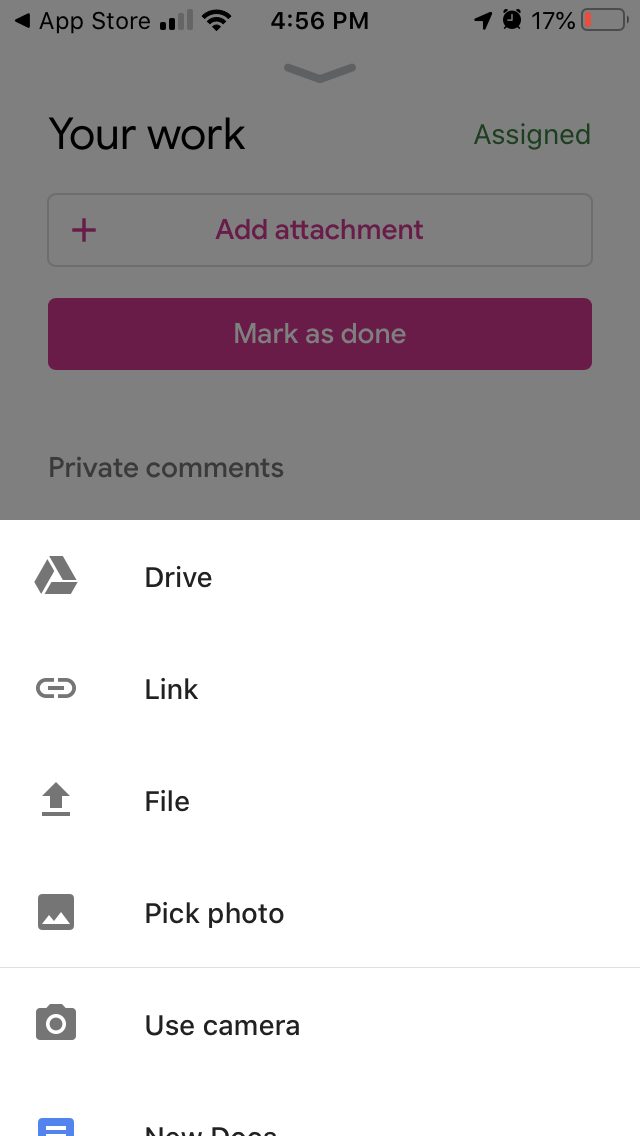 Students can also share a photo to the classroom stream using the same strategy. Click "Share with you Class..." and add an image.