Recently, to speed up the process of letting students into a zoom meeting, many teachers are requiring that each student log in to an account using their school e-mail. Here's how you can do that.
1. Open the Zoom app
To open the Zoom app, press the button on the bottom left of your screen then type "Zoom". Click on the zoom icon that appears.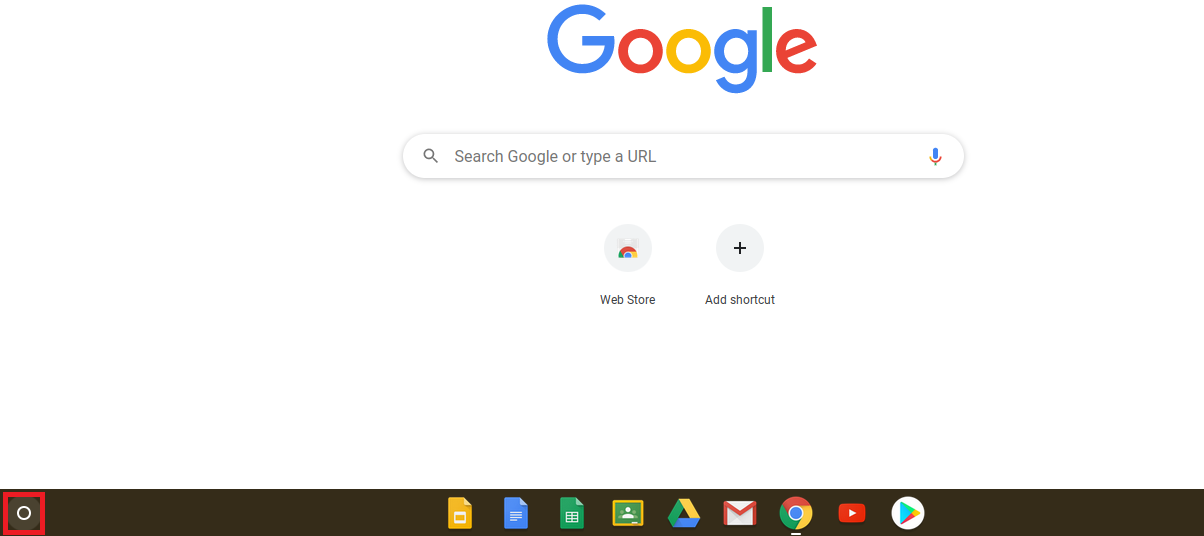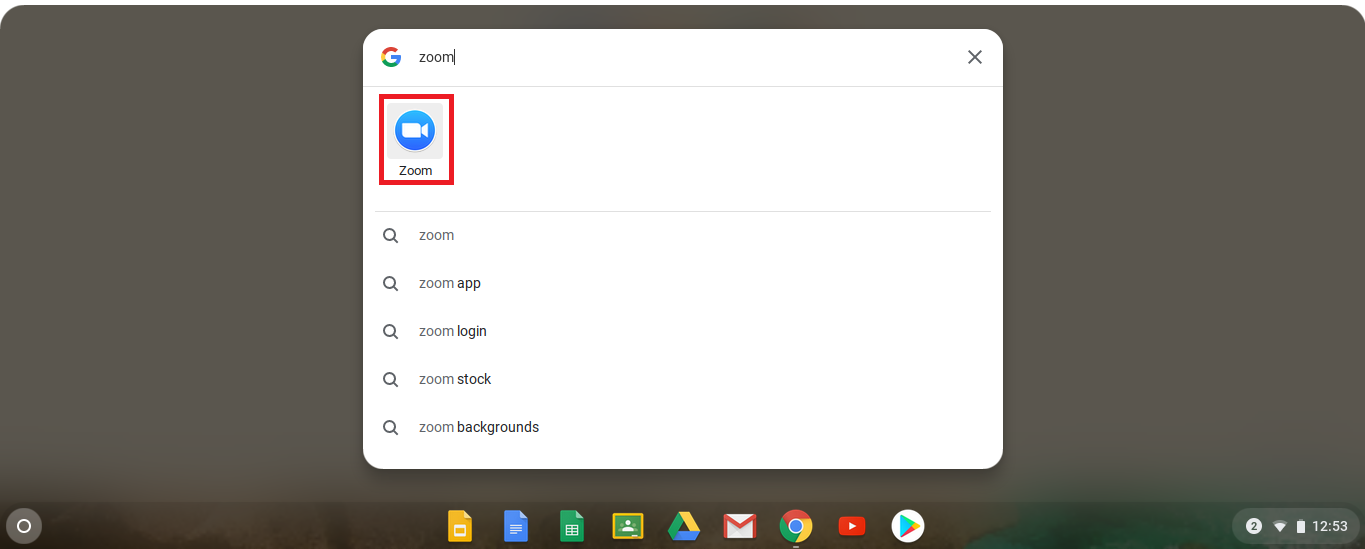 2. Go to the sign in page
To create an account and sign in, first click sign in on the Zoom app, then click "Sign in with Google".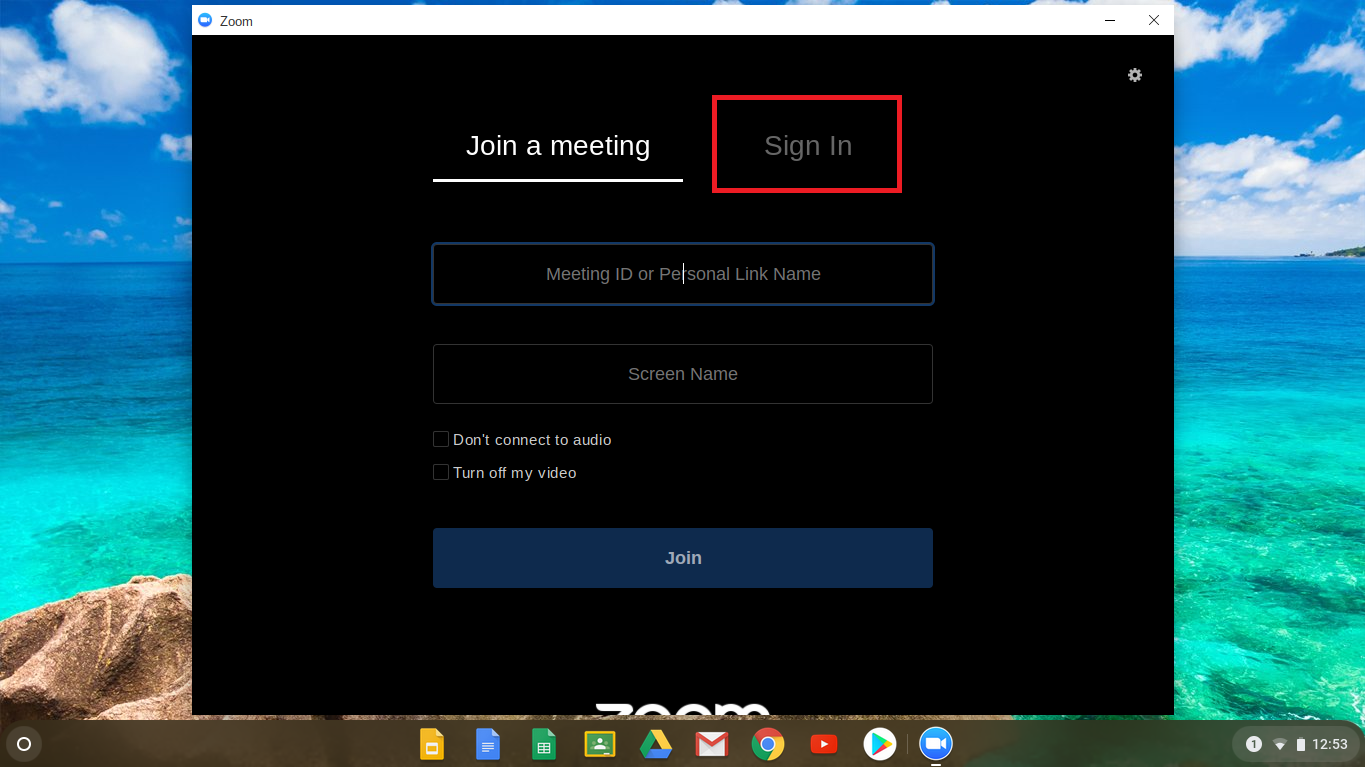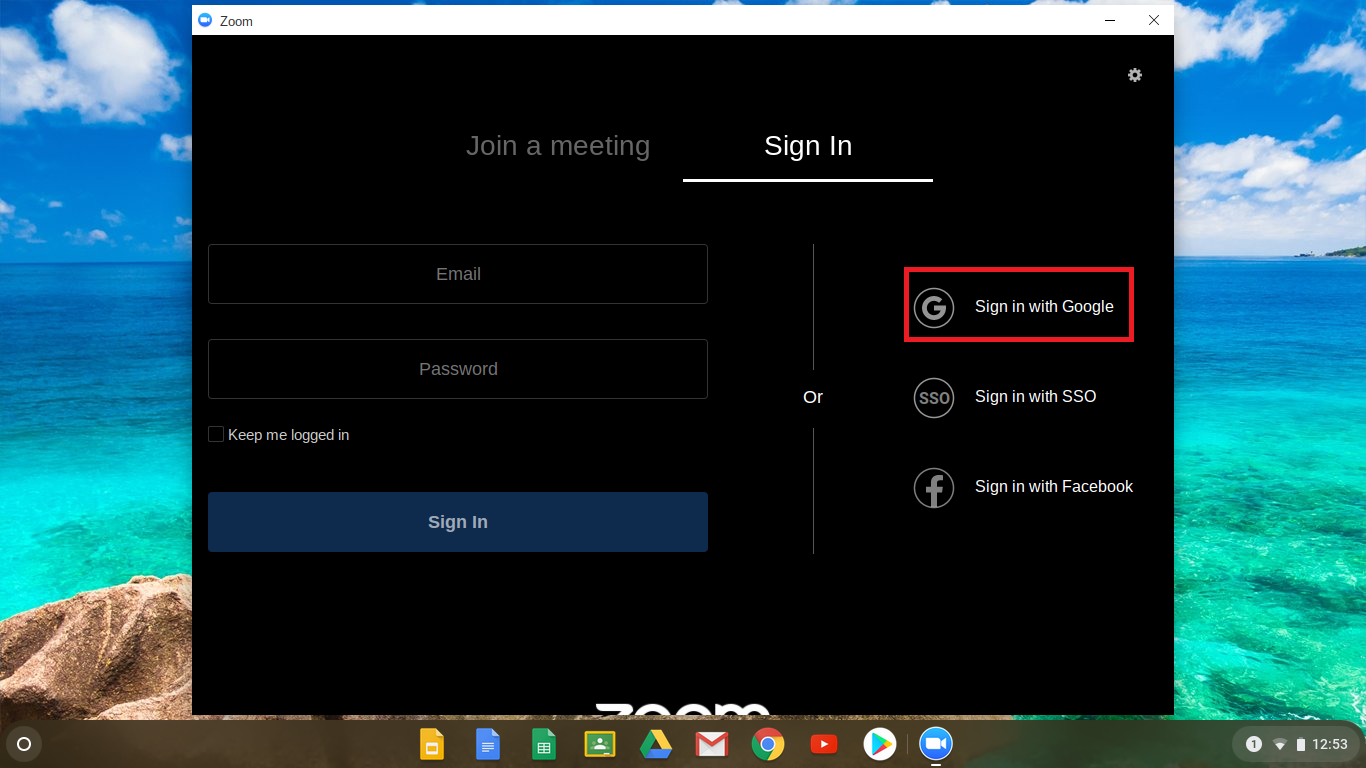 3. Sign in with Google
On the screen that appears, log in to your school e-mail address.
4. Create account
After signing in, click the button that says "Create Account"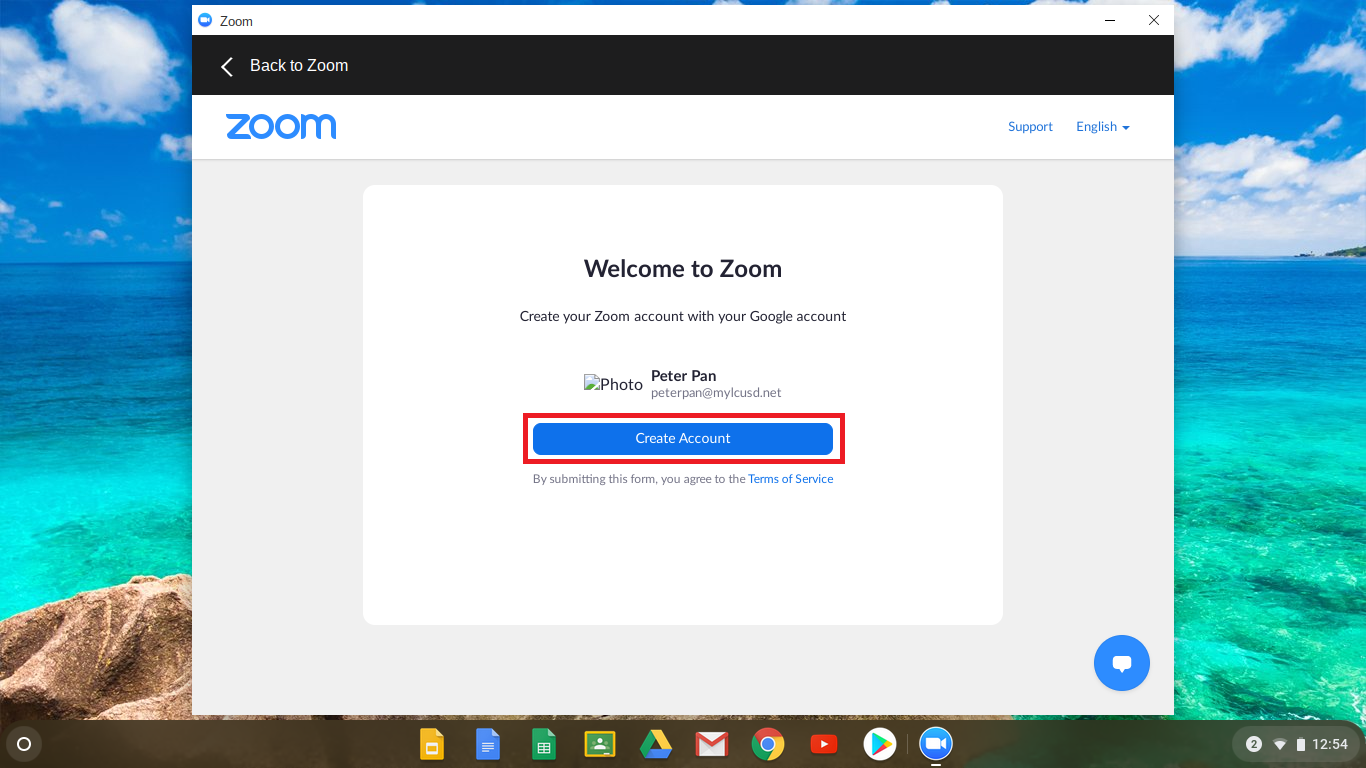 5. Done!
You should now be signed in to your school google account for Zoom, and be able to join classes that require you to be signed in. If you are successfully signed in, your name should show in the upper left corner of the Zoom app.