To ensure the security of your classes and to reduce the possibility of "Zoom Bombing," a very effective strategy is to require authentication for students. This will make zoom check the account that each person joining the meeting is signed into, blocking any accounts that are not from LCUSD.
1. Go to "zoom.us" in chrome, then click "Sign In" or "My Account."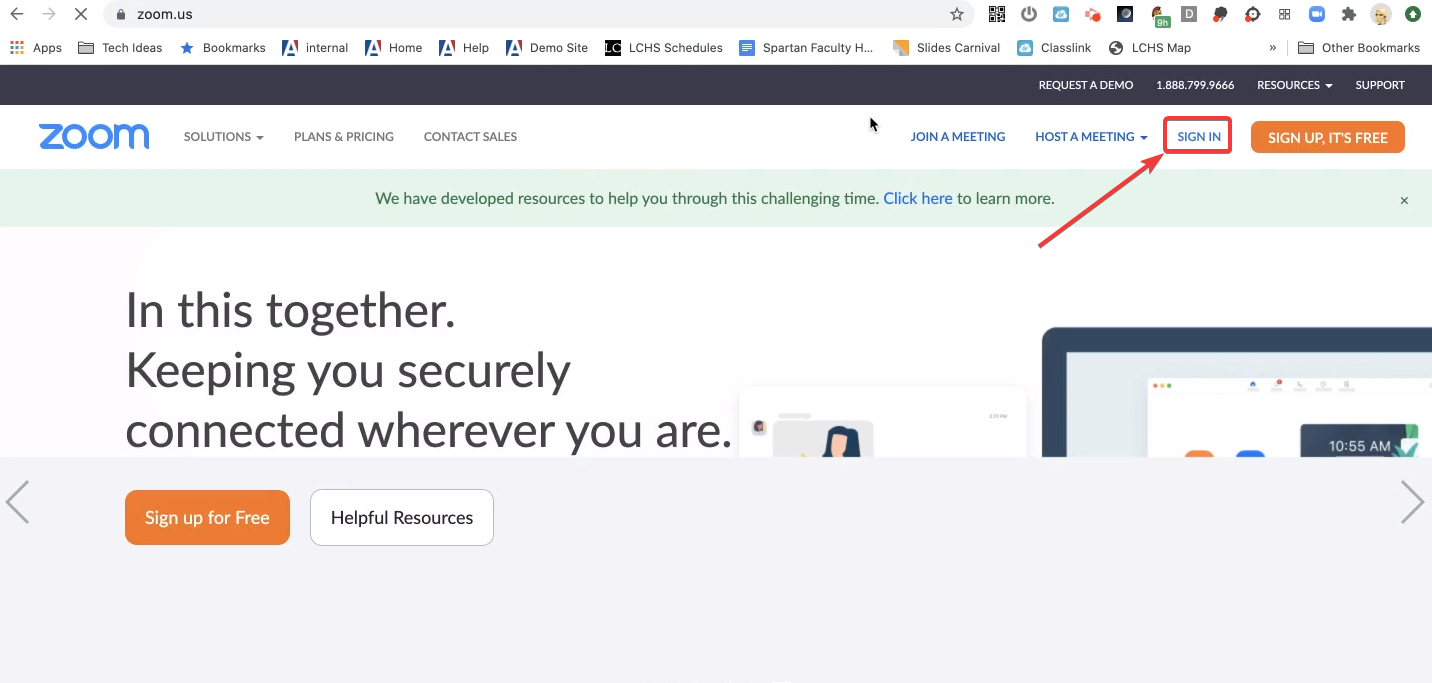 2. Click "Sign in with Google."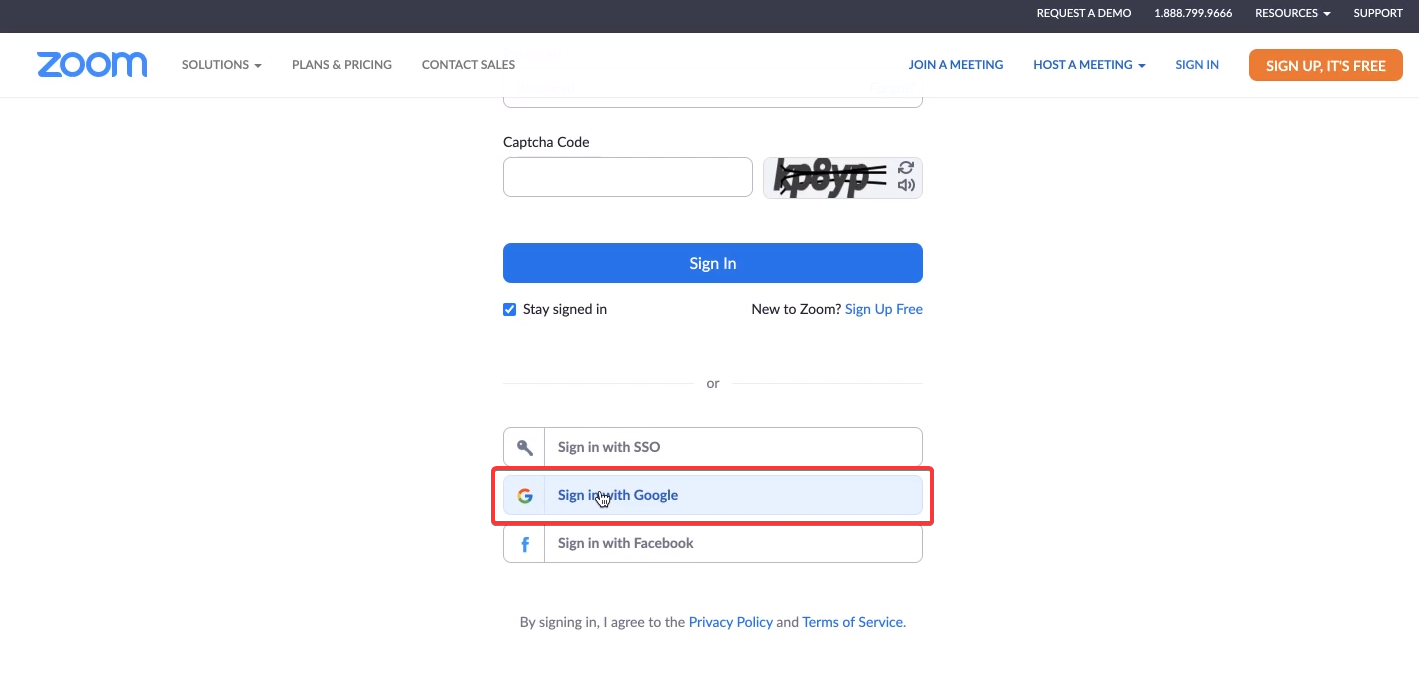 3. On the left side of the screen, click "Settings."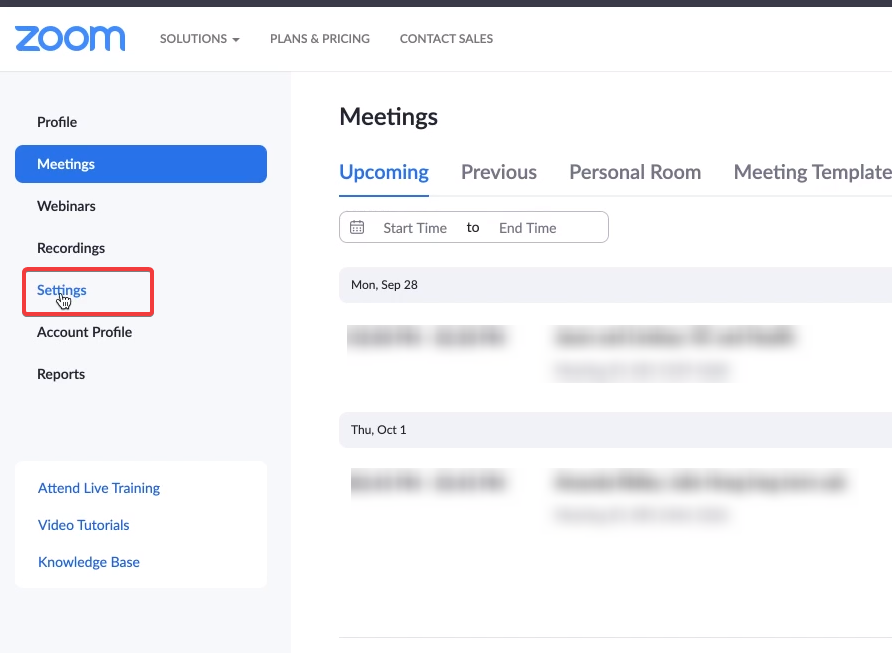 4. Scroll down to the setting titled "Only authenticated users can join meetings." Ensure that it is on, if it isn't, click it to toggle the setting.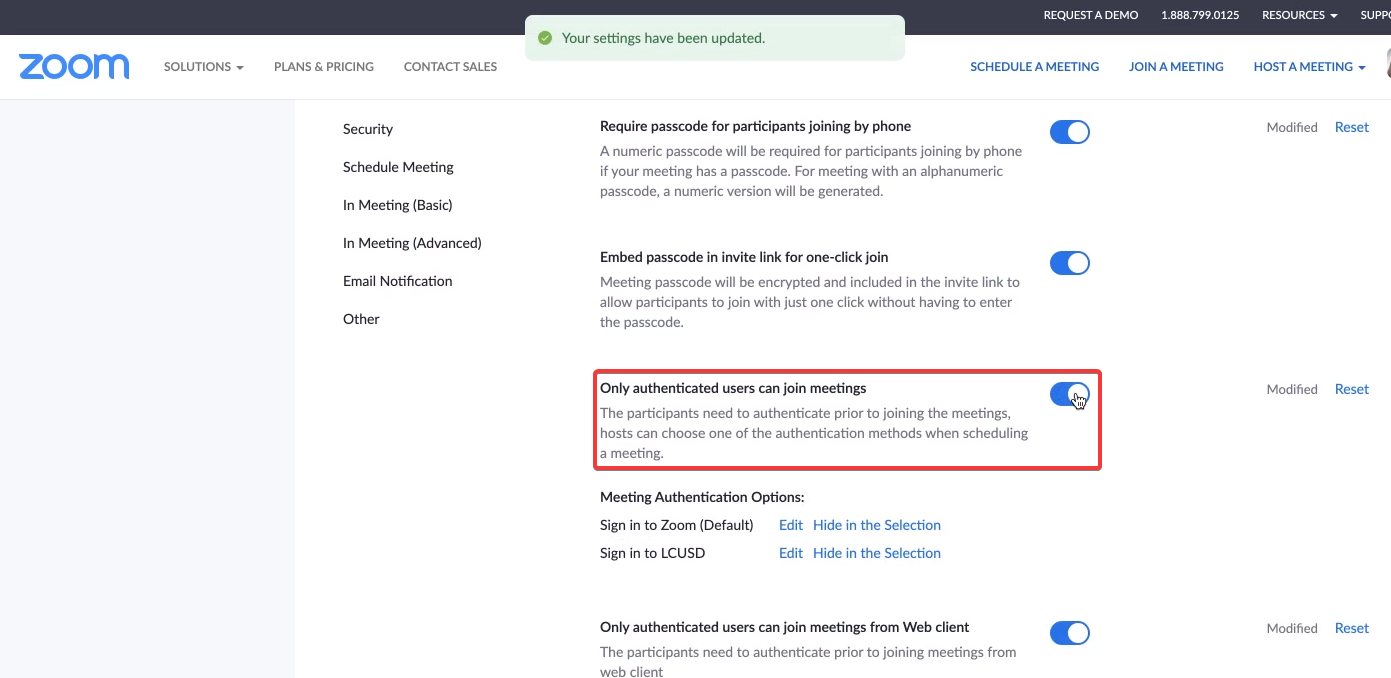 5. Scroll back to the top, then click "Meetings" on the left side.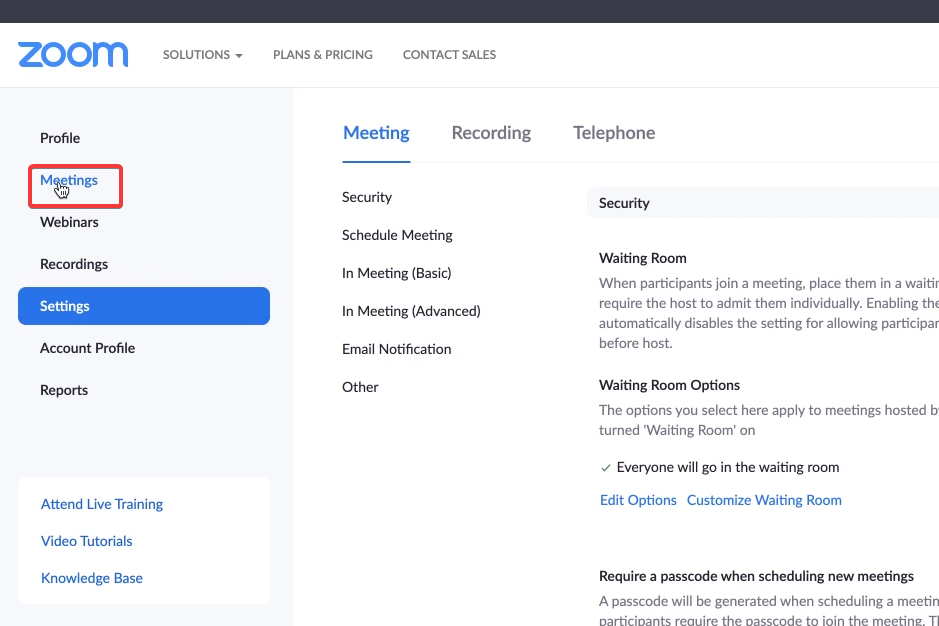 6. For each meeting you would like to require authentication for, click "Edit"
7. For each meeting, scroll down to the setting labeled "Only authenticated users can join," and turn it on. Then, make sure the dropdown box below is set to "Sign in to LCUSD," which will make sure only students signed into their school accounts will be able to join.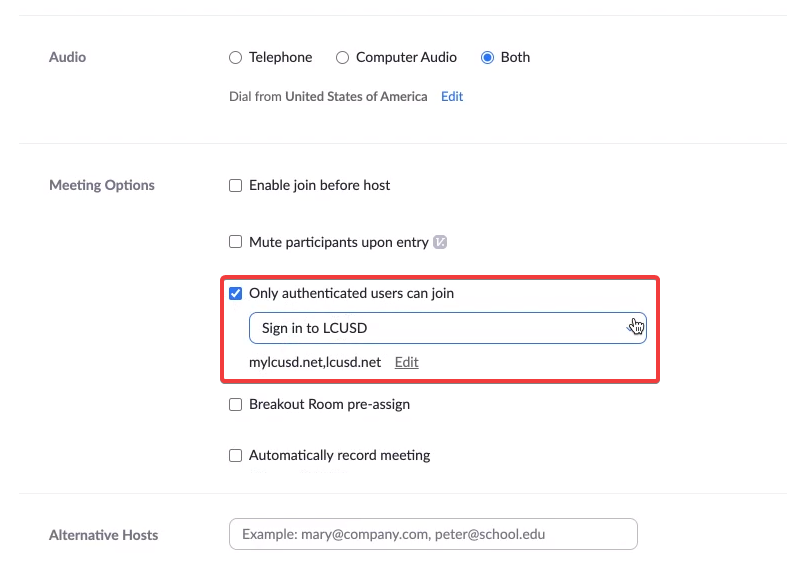 8. At the bottom of the page, click "Save."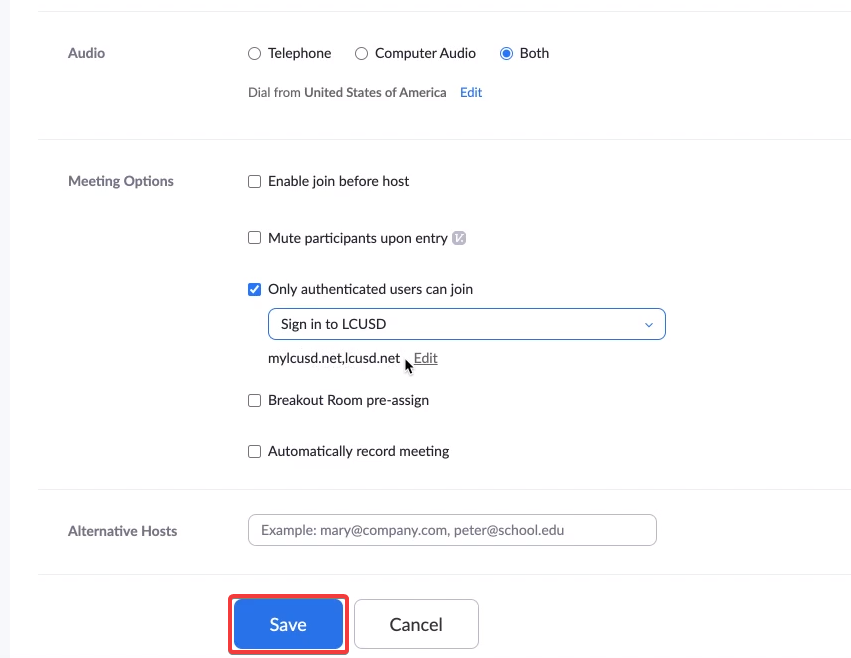 9. Repeat this editing process for each meeting you wish to require authentication for (each period, including office hours).