Google Hangouts Meet allows you to record and save meetings that you host. To access Meet you can go to http://meet.google.com/ or in the Google Apps section on Google's homepage.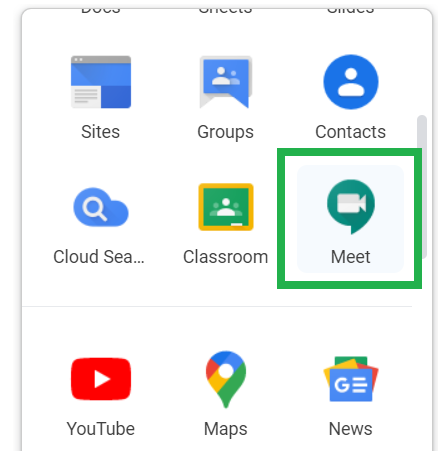 Once you are in the main page, start a meeting and click "Join now"

Once in a meeting, click the three dots on the bottom right of the screen and on the window that pops up click "Record Meeting"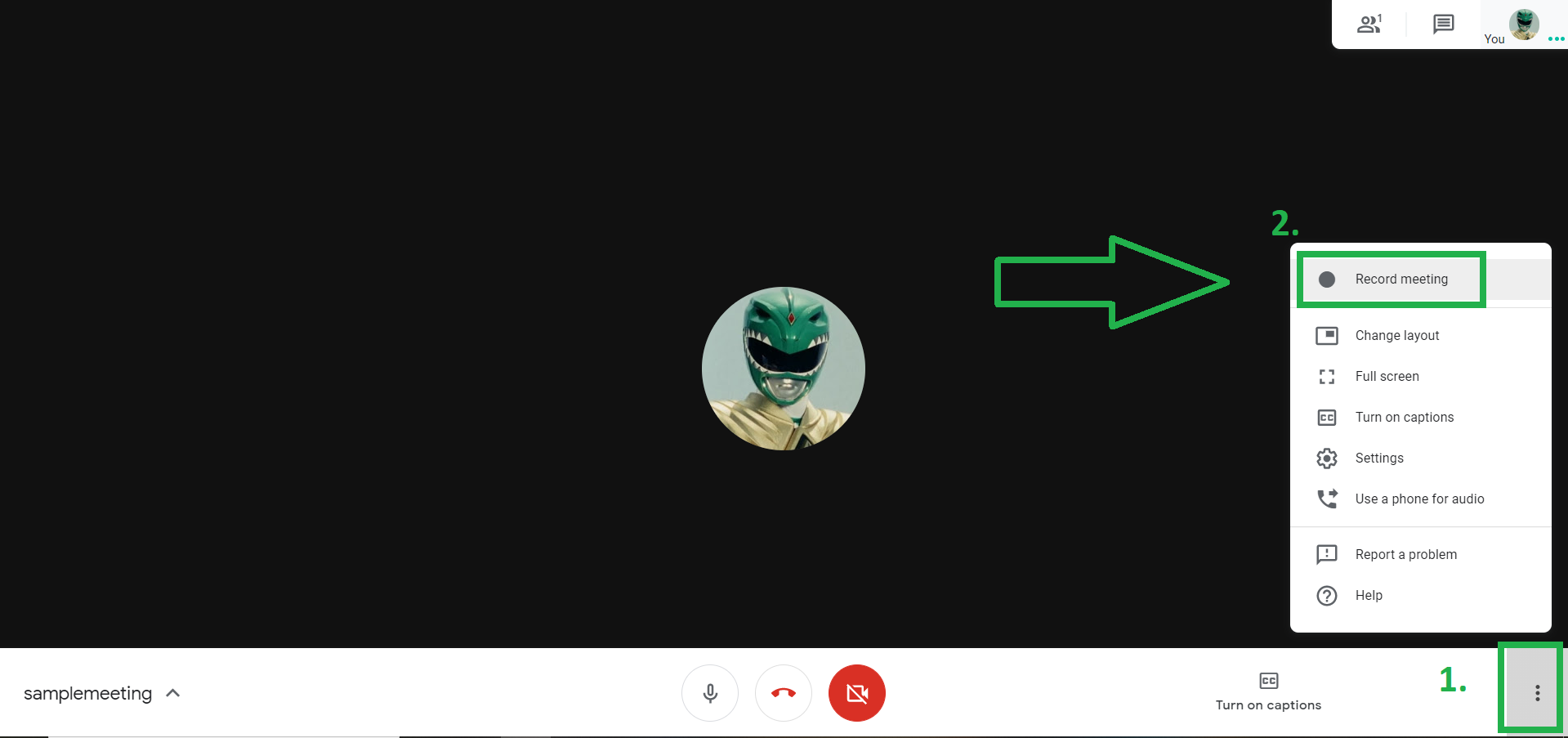 Another window will pop up saying to confirm consent if others are in the meeting. Click Accept. The recording will start once you click accept. Then you can go about the meeting.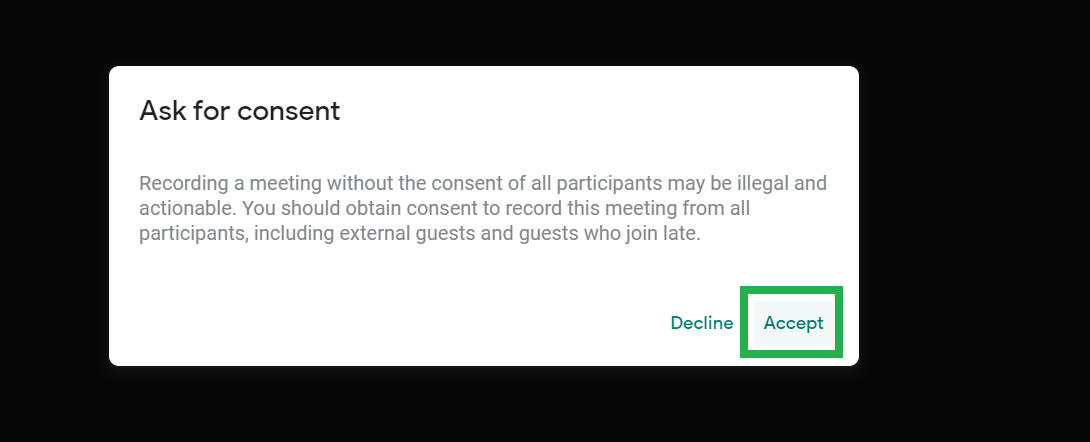 When you are done with the recording, click the three dots on the bottom right again and click "Stop recording"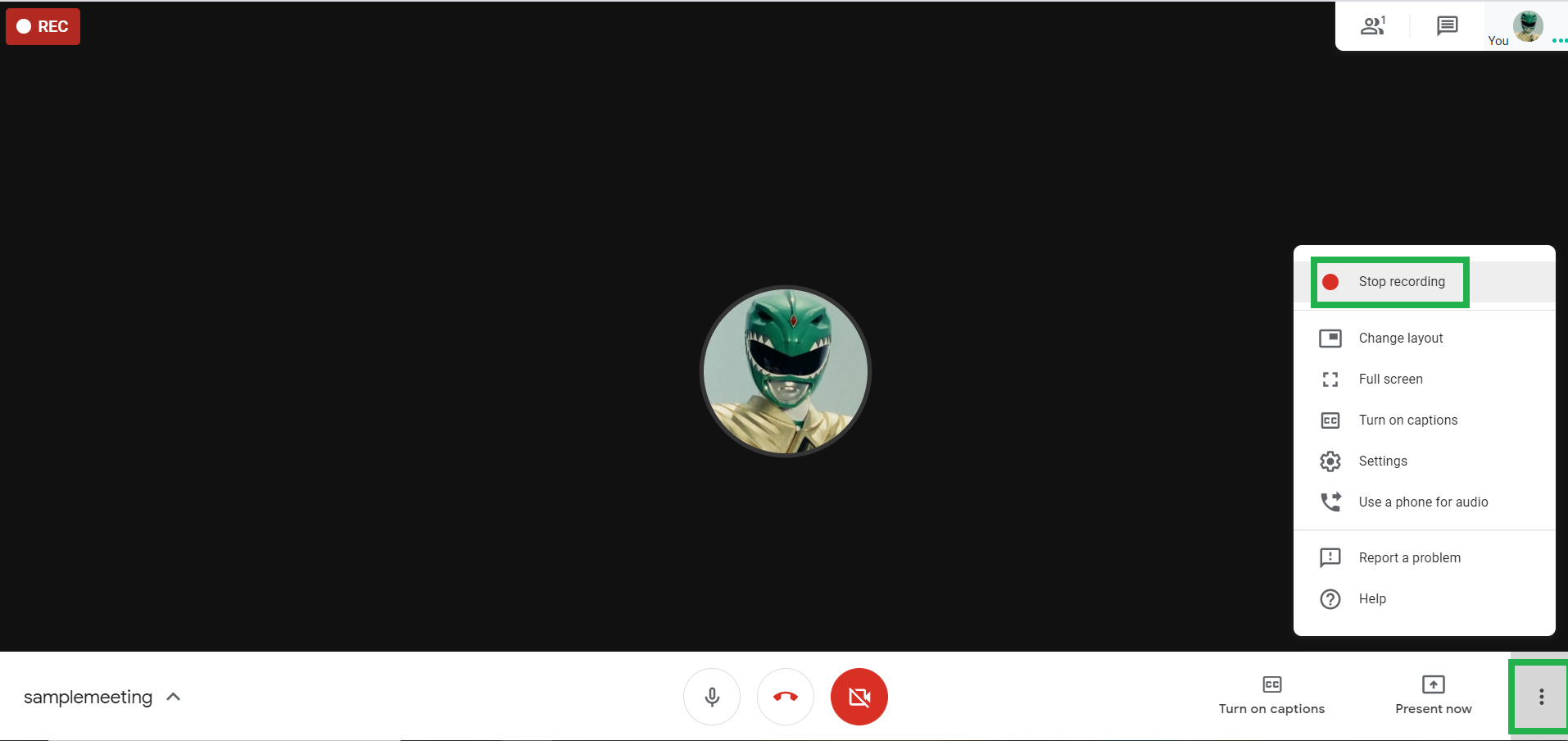 After you stop recording, the video will take time to process. Process time will vary depending on how long the meeting was. You will receive an email to your Gmail account once it is finished.

You can either access the recording through the email that is sent by Google or through Google Drive where it is located.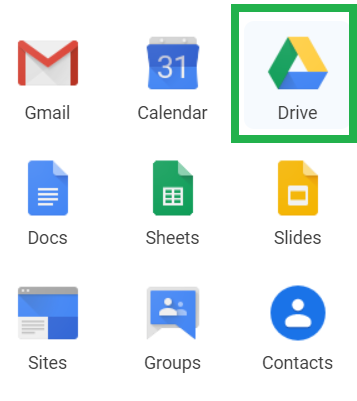 The recording will be saved in a folder called "Meet Recordings"