The email address found in the Aeries Parent Portal is used for communication between the district, site, and teachers to parents. It is important that this be the best way to contact you. 
You might have seen the field under DATA CONFIRMATION where you review what address is on file and noticed that the email field is locked. 
To change your email address, navigate the top right and click your email address. You'll see a drop down choice to change your email address. This will also change your login for the portal.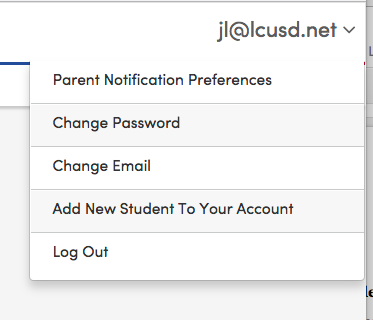 Next, click edit. Then enter your new email address and the current password for the portal. Important: You must confirm the email address in the new account you are adding. You'll receive an email from LCUSDOnline@lcusd.net.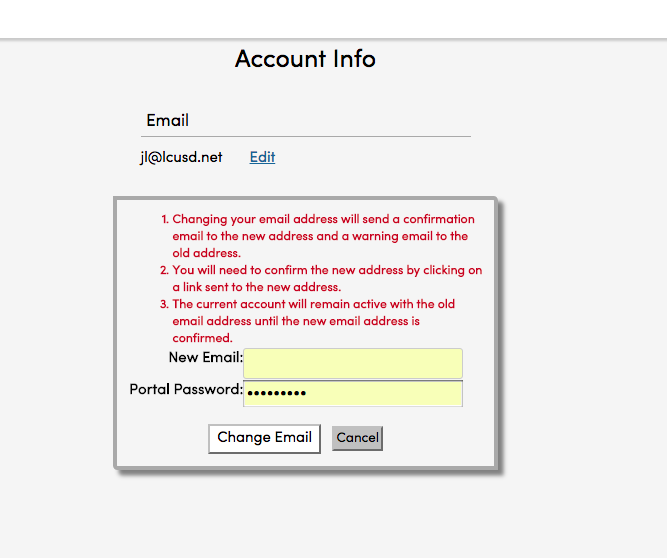 Confirm, and you'll then be able to login with the new email address and you will receive official communication that email address as well. 
Login here to get started: https://abi.lcusd.net/parentportal/LoginParent.aspx?page=default.aspx