Viewing student progress is available in the Aeries Parent and Student Portal. This is open for students in grades 7-12 only. For elementary student progress, please confer with the teachers. 
Sign in here: Aeries Parent Portal or Aeries Student Portal (You can also find this link on the school websites)
The grading section of the portal will be turned on two weeks from the start of the school year. For the 17-18 school year, the section will be open on August 28th, 2017. 
After signing in, navigate to GRADES and choose GRADEBOOK. (Remember to use the CHANGE STUDENT tab to view other gradebooks if applicable).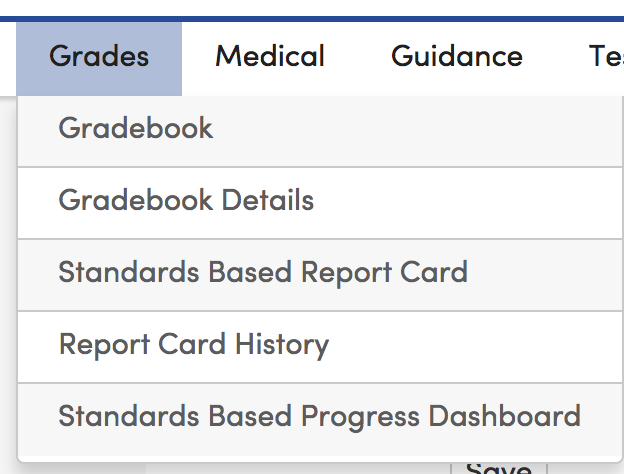 This will give you an overview of all courses. To look at a particular course, click Details on the left or you can start with GRADEBOOK DETAILS under the GRADES tab. You'll get an overview of assignments missing, current mark, percentage, and last gradebook update.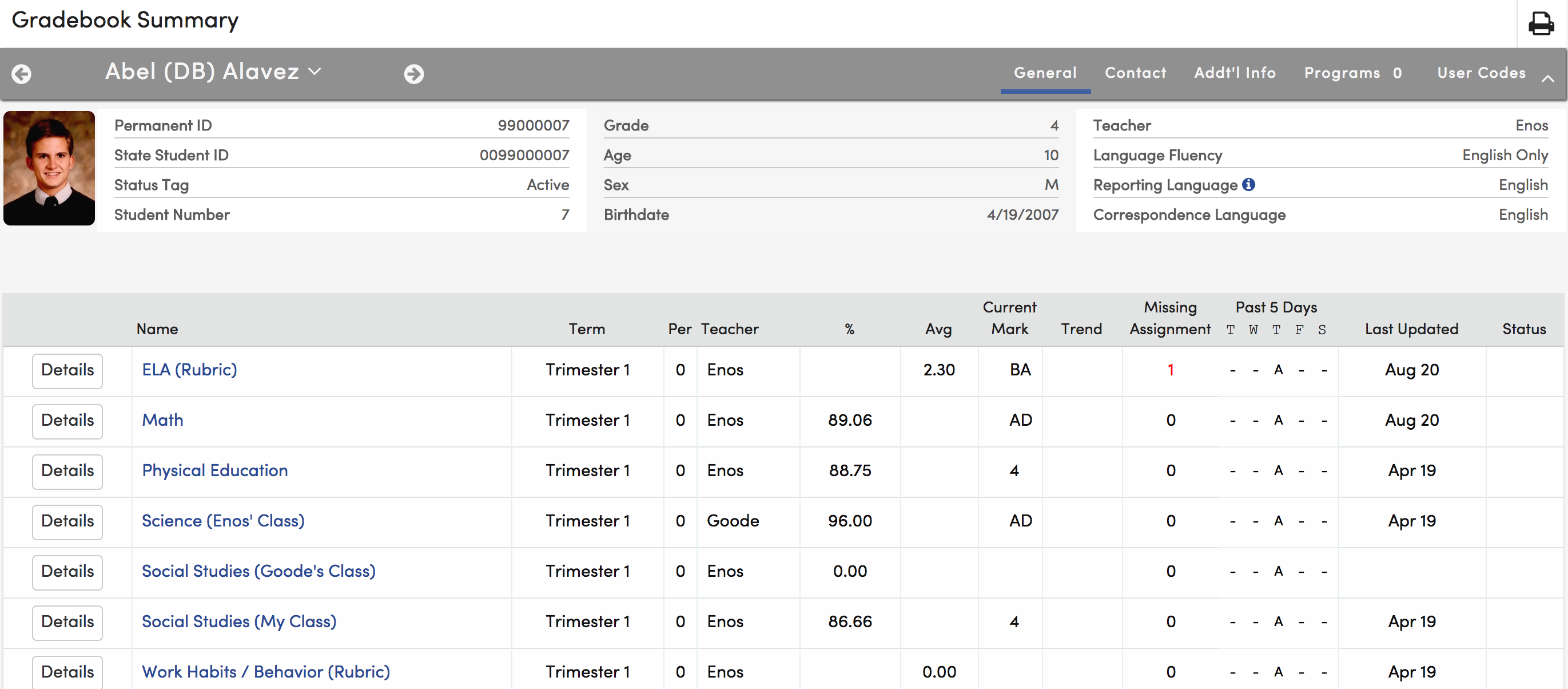 The gradebook detail view will give you an assignment breakdown and other very important information. Many teachers use categories and each category has a specific weight. Please review the syllabi for each course. You'll see the category for each assignment entered. The score column indicates the assignment score. # correct will usually match the score, but this can also be used by a teacher to weight an assignment. For example, a quiz might have 20 questions, but the teacher wants to make the quiz worth 10 points. A student may get 10 questions correct, but receive a score of 5. 
Also, please note the status/comment column and grading complete column. These will help give information about the assignments such as received, but not yet graded.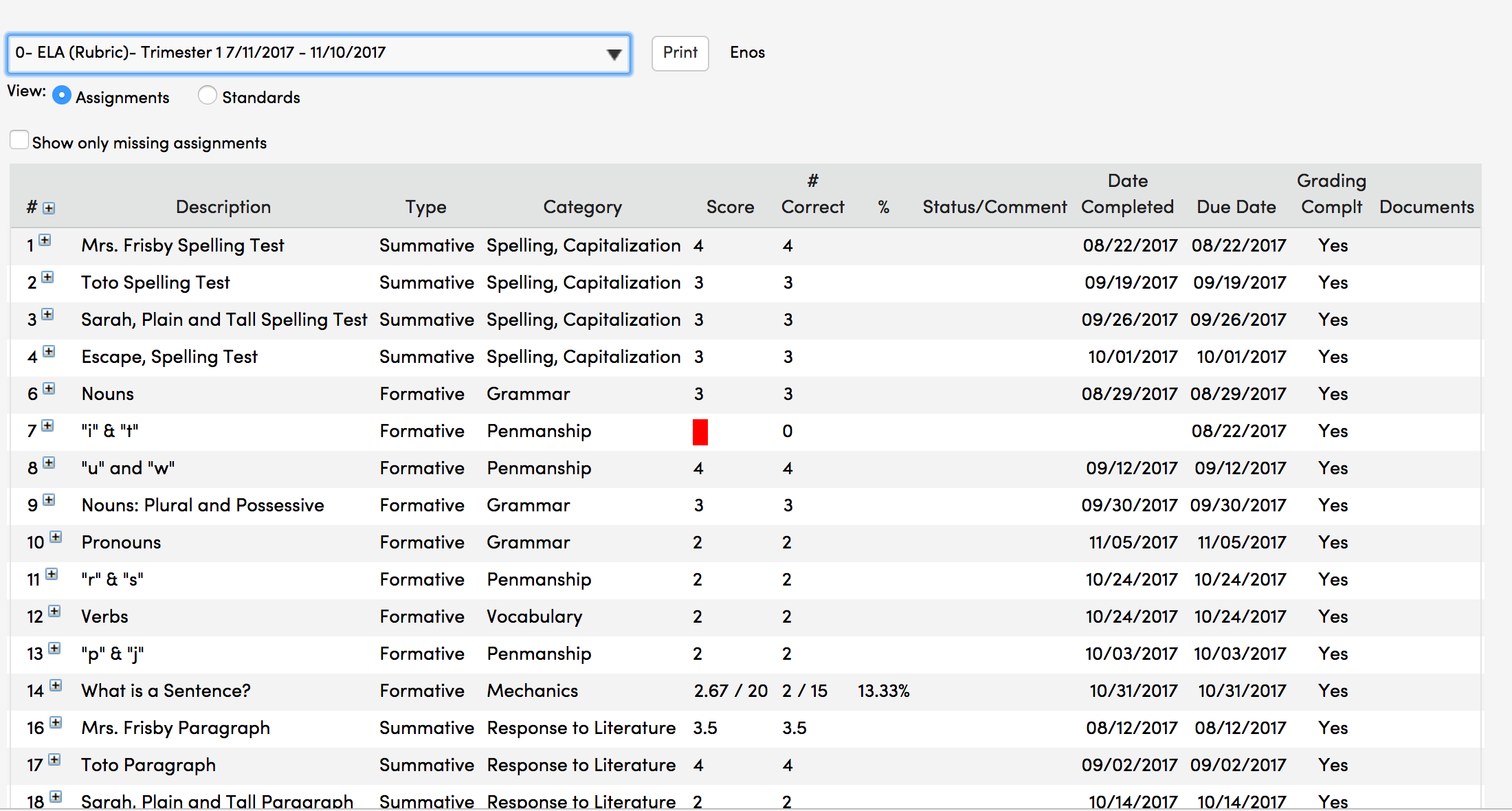 If you want to quickly get a list of what is missing, there is a show only missing assignments button available in the GRADEBOOK DETAILS view. This will present a breakdown of missing assignments by category.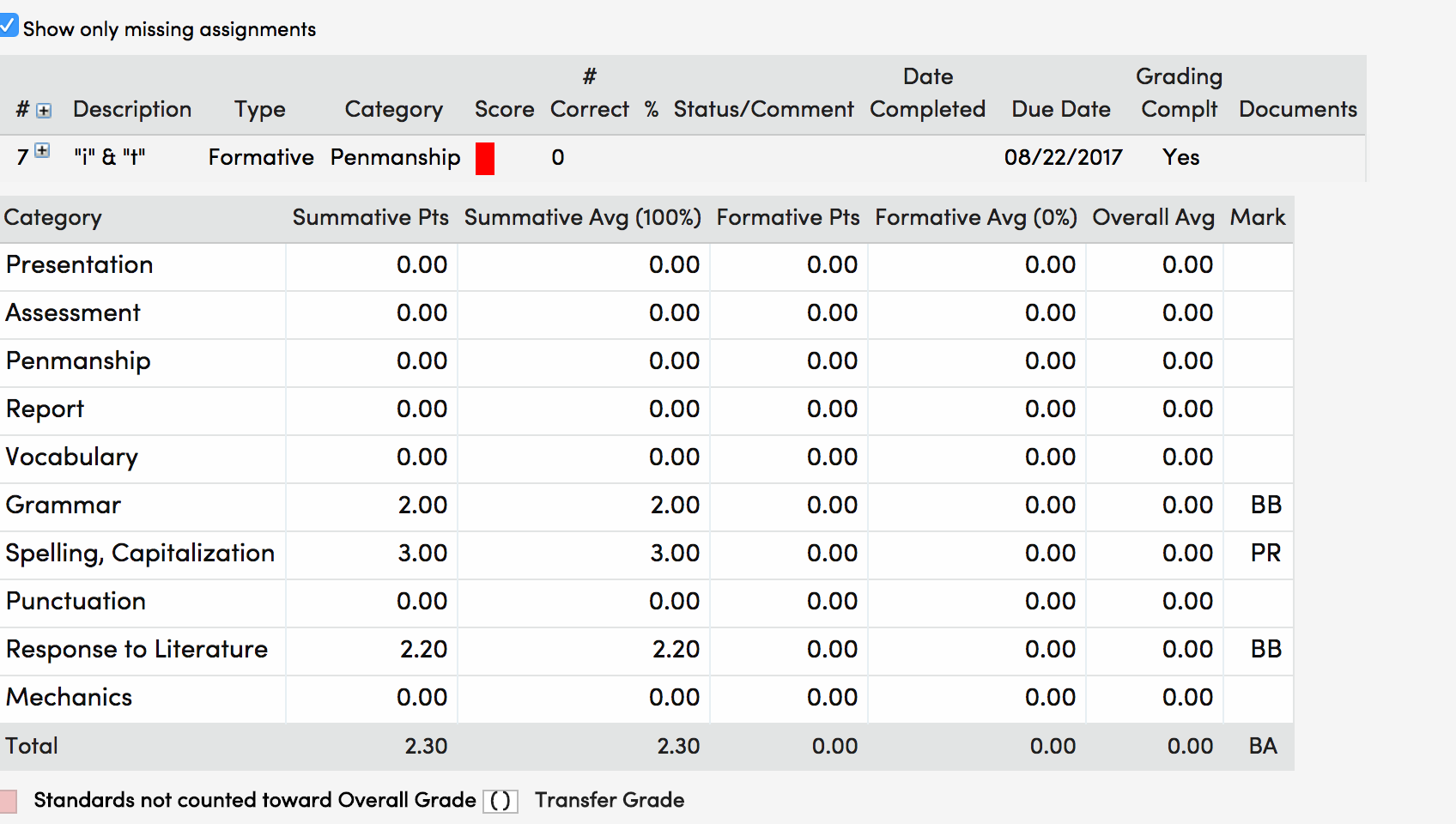 Lastly, for parents, you can set up your notification preferences. In the top right corner, click on your name. This will not be an option until the gradebook view is open after the first two weeks of school.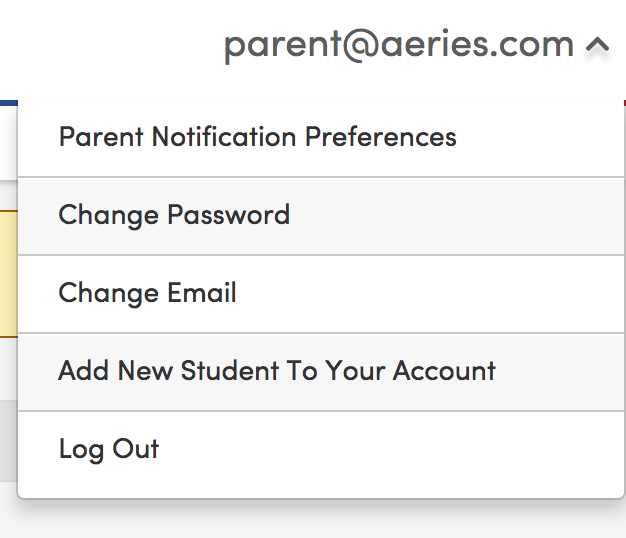 Next, choose Parent Notification Preferences. You can choose the day and time to receive your weekly summaries.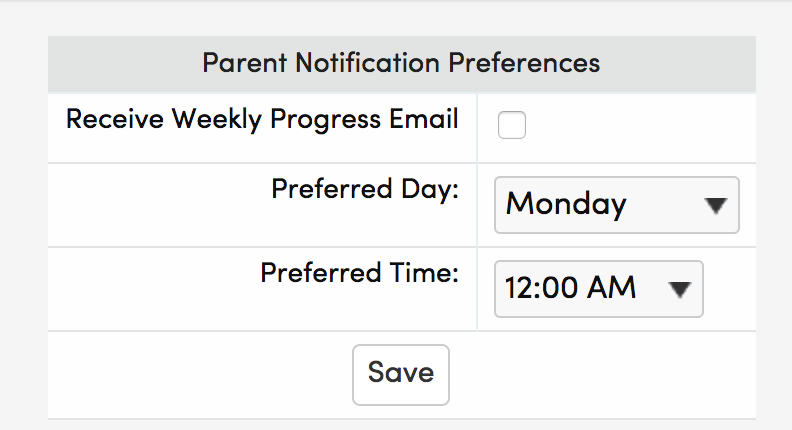 If you need help with any part of this process, please submit a request at help.lcusd.net and one of the technology team members will respond. Be as specific as possible and include screenshots if able.