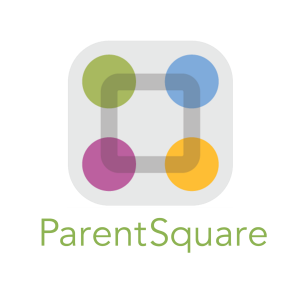 HELP! I used to have the prescreener email sent to my caregiver's phone so she could show it to the school staff. With this new ParentSquare app, I don't get an email confirmation. What should I do?
We have an easy fix. You can still complete the form using your ParentSquare app on on www.parentsquare.com and then share it with the caregiver who drops off your child to school.
PRINT YOUR CLEARANCE
If you're using a computer and visiting the ParentSquare website, you can simply press the Print button and print the clearance form.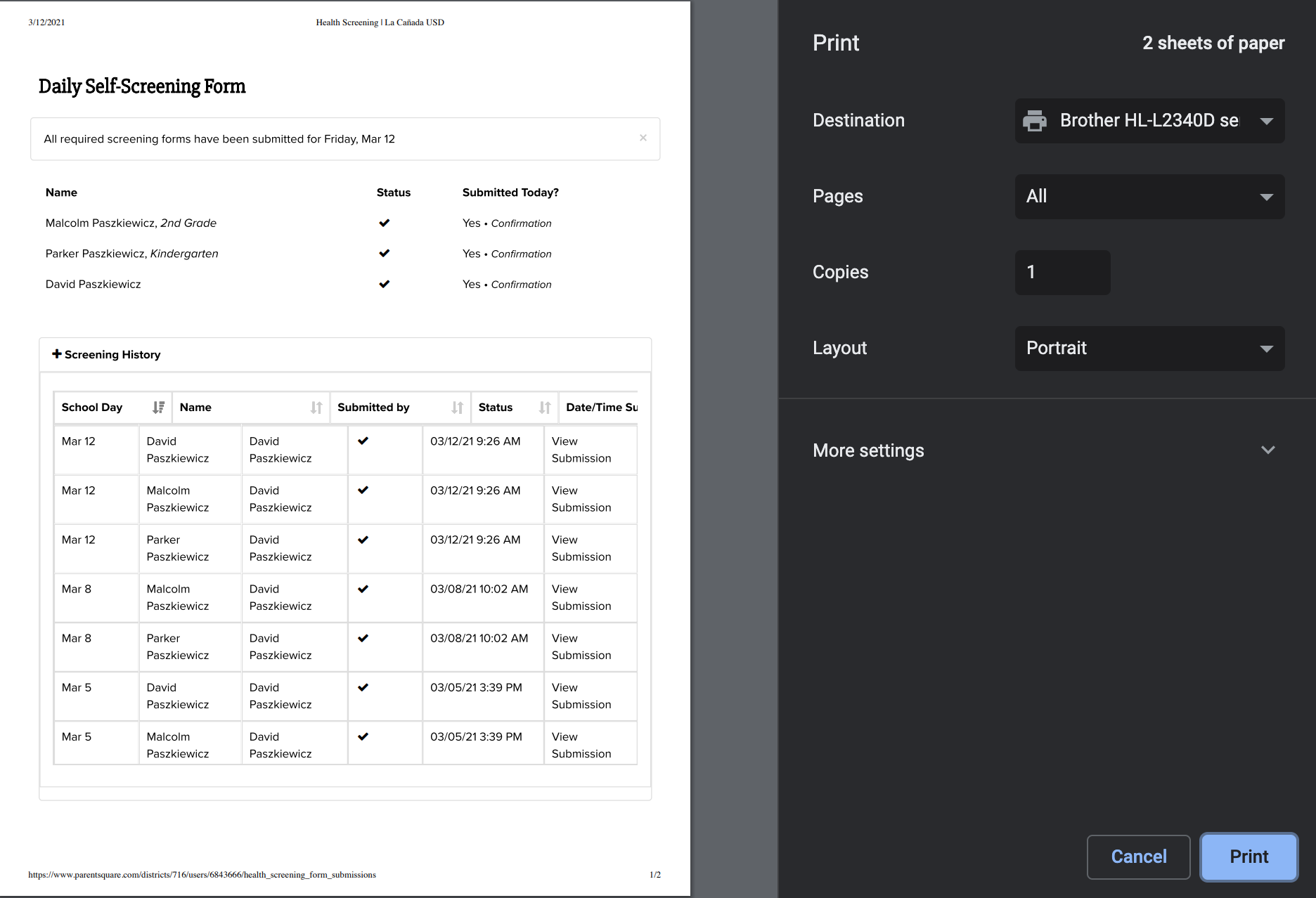 SEND A DIGITAL COPY TO CAREGIVER
If you're completing the prescreener on your phone, simply snap a screenshot on the clearance confirmation, and email/text it to the caregiver.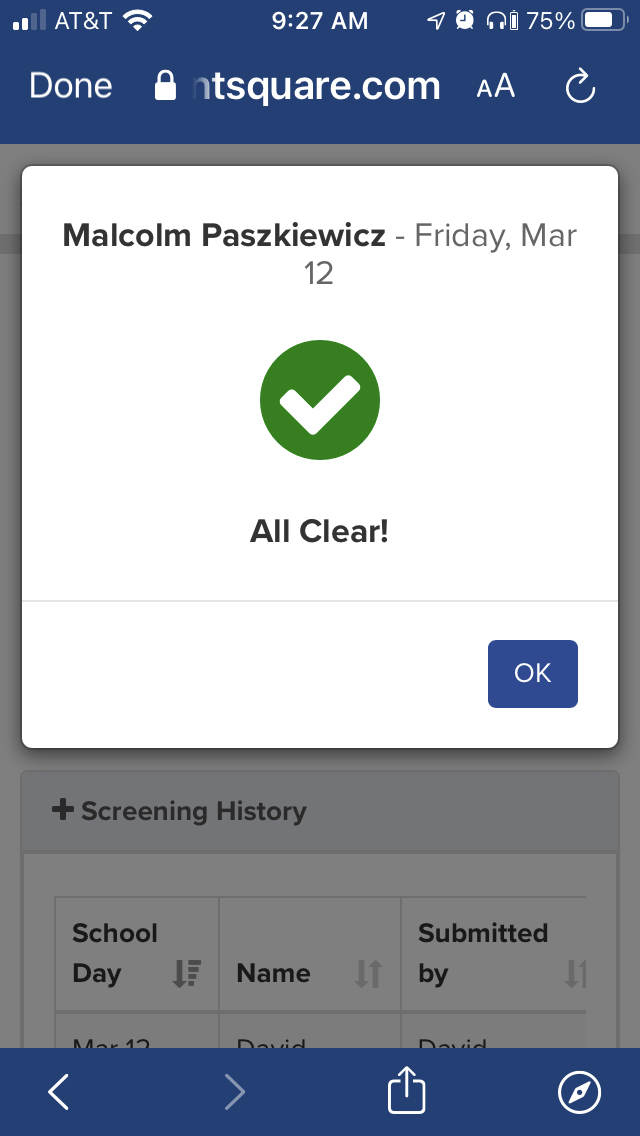 HOW DO I TAKE A SCREENSHOT ON MY PHONE?
iPhone X and higher: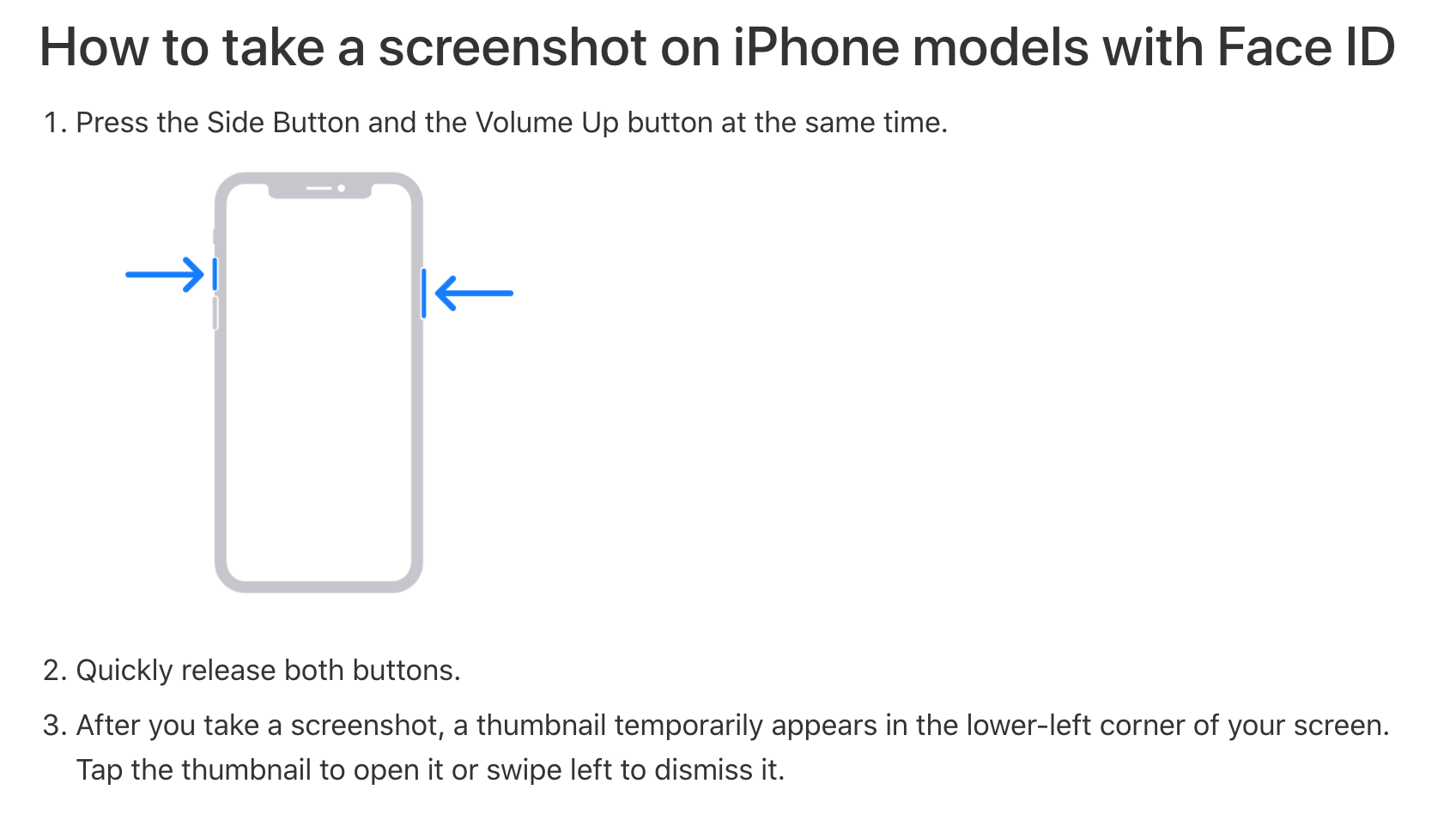 iPhones with a home button: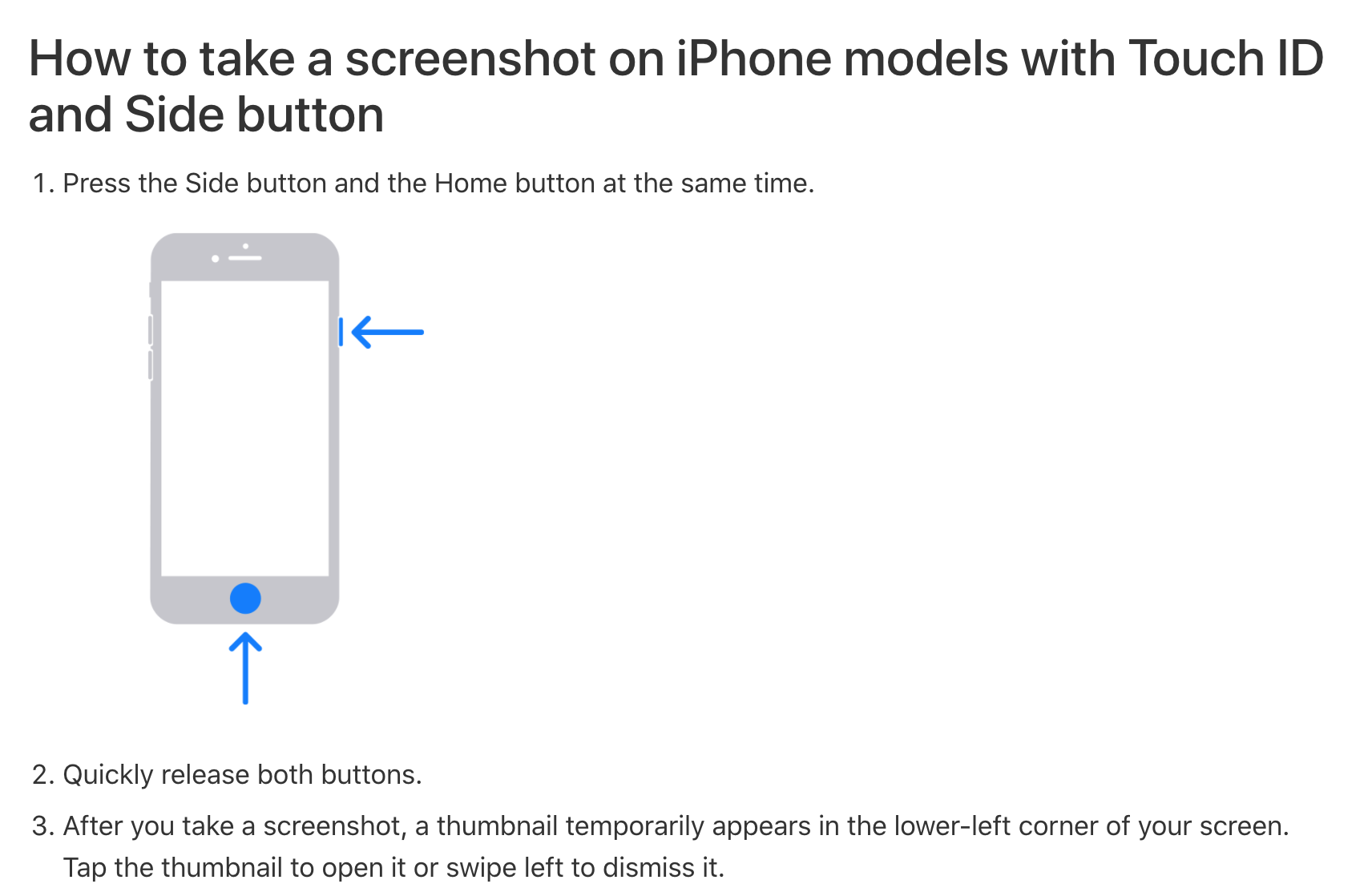 Android: