ParentSquare Tutorial: How to Register and Activate your Account (Click Here to see Video Tutorial)
You should have received an email or text message from ParentSquare that included a link to the ParentSquare Homepage (

https://www.parentsquare.com/signin

) to register your account.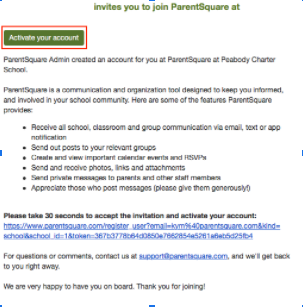 a. Once you are at the ParentSquare Homepage. At the right side of the page, enter your personal email address or cell phone number and click "Go"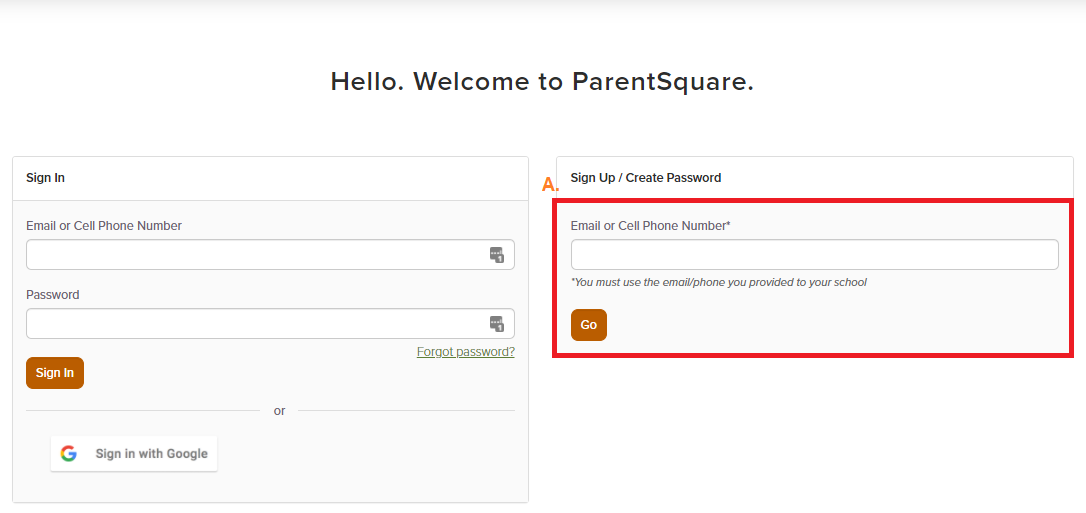 2. If you are receiving an error message, please contact help@lcusd.net for assistance.