Often times students buying lunch will find that their account is empty when they reach the register. The practice in the cafeteria at all sites is to let the students know when the accounts are low, and if they are out of money, we tell the student to inform their parents. We do provide the lunch to students. However, after the third time an alternative meal is provided.
In order to reduce the awkward situations for our students as well as our cafeteria staff, we wanted to share a way families can set up notifications and even replenish accounts automatically.
Log into the pre-pay website where you normally load your student's account.
https://eps.mvpbanking.com/cgi-bin/efs/main.pl
Click on  "Advisory Services," and you will see the "Low Meal Balance" option appear.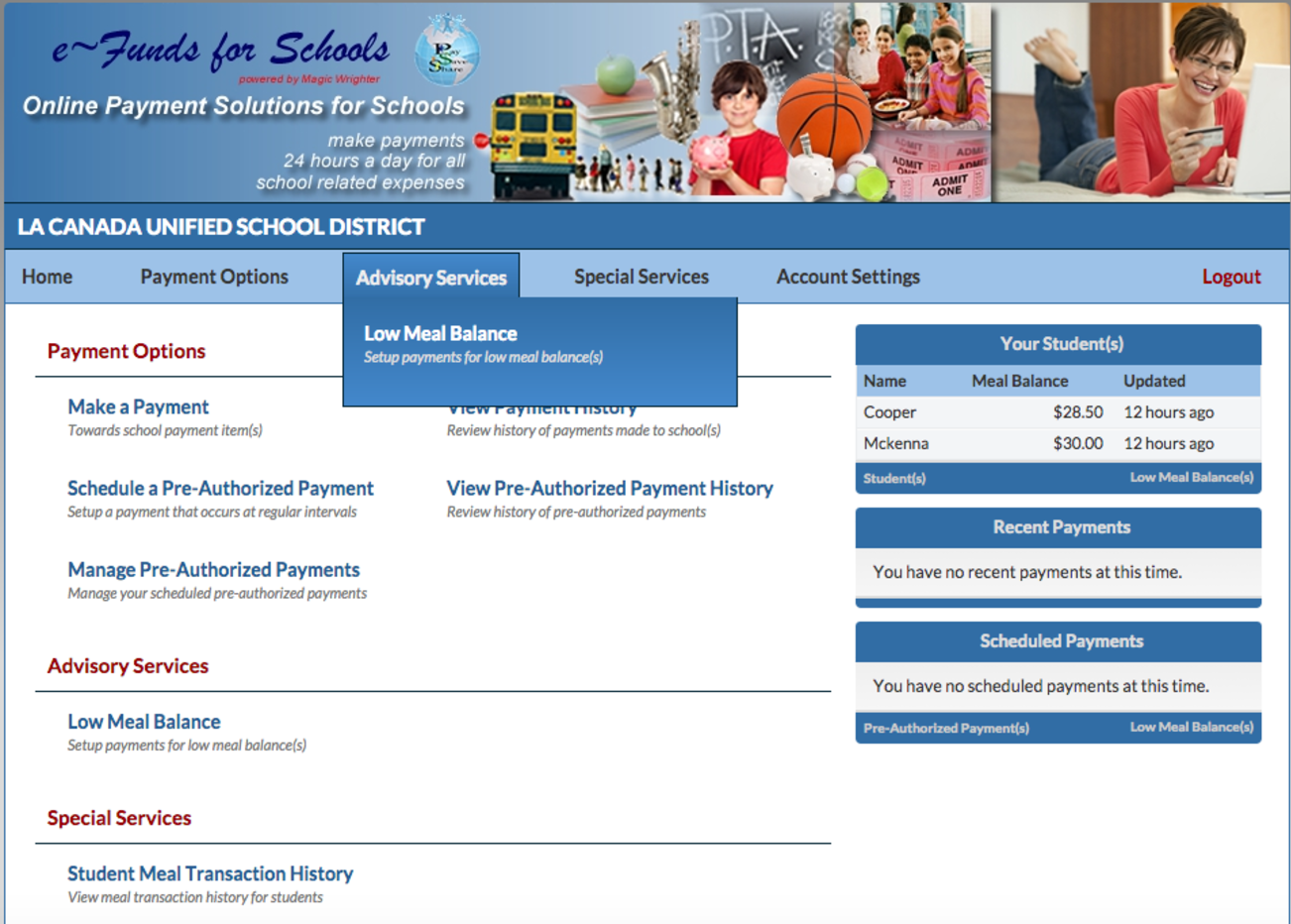 Once you click on "Low Meal Balance" a screen will appear where you will see accounts for all of your students. You will see the current balance in each account. There is also box where you can enter a "Minimum Balance" at which point you will be notified that your student has reached that amount. The box next to that allows you to put in a dollar amount that will automatically replenish the account. In order to activate these functions you will need to click on the "Notice" button and/or the "Replenish" button.