Some teachers use Quizlet for vocabulary lists, etc. But sometimes Quizlet stops working correctly or won't display all the items. Clearing the Chrome data will usually fix these Quizlet problems.
1. On a Chromebook or laptop, make sure the Chrome browser is open.
2. Press Ctrl-Shift-Del or Ctrl-Shift-Backspace to bring up the "Clear browsing data" window.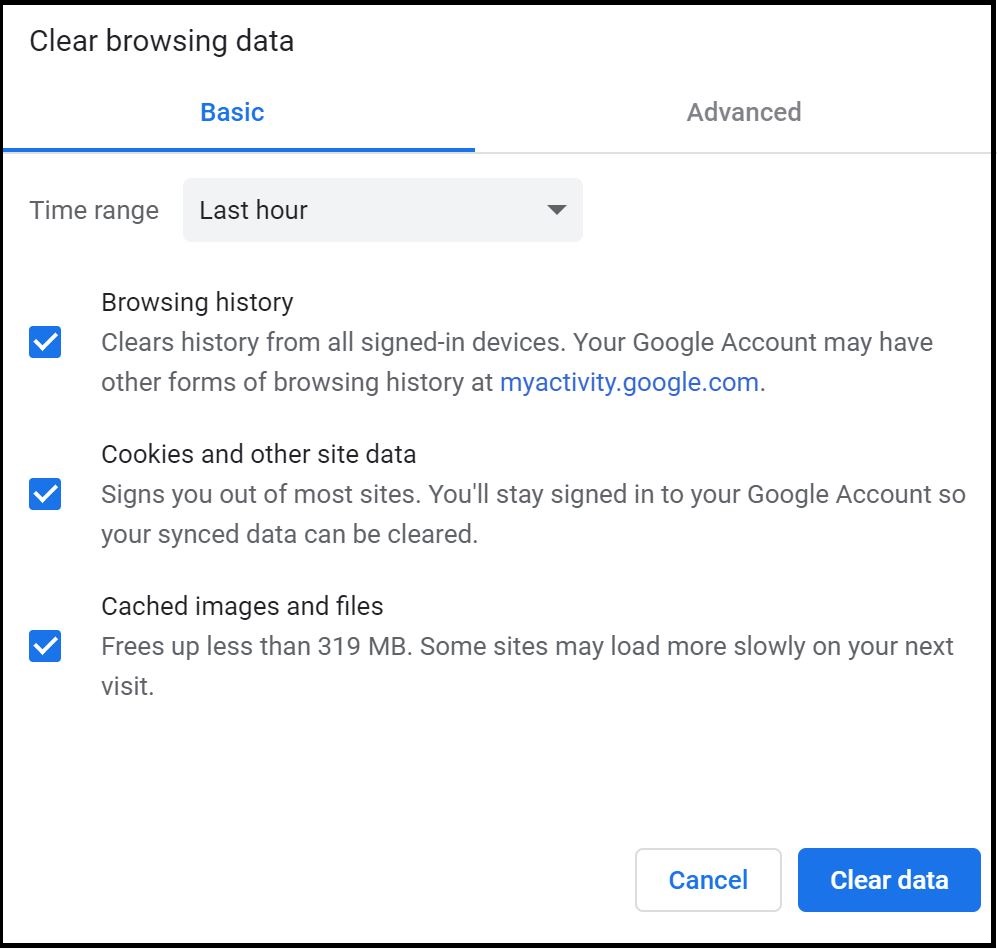 3. Select a Time Range of "Last 24 hours" from the top drop down menu.
4. Click the "Clear data" button.
5. Go back to the Quizlet page that was having problem in Chrome and reload the page using the reload button on the top left of the Omnibar.