You can customize your Chrome browser with tools--called extensions--that help you to have a more pleasant and efficient internet experience. Some extensions affect the appearance and operation of your browser, while others install tools to help you work smarter. Some extensions work seamlessly, while others (such as ad blockers) can cause conflict with existing tools, like your Illuminate assessment portal or online textbooks.
DID YOU KNOW? Chromebooks don't get viruses, but you can infect your device with malware (malicious software) by downloading certain extensions.
If your Chromebooks is acting funny, it's probably an extension causing the problem. By simply removing conflicting extensions, you can usually eliminate the issue.
This short guide will show you how to install, turn off, and remove extensions from your Chrome browser.
INSTALL EXTENSIONS
Find extensions at https://chrome.google.com/webstore/category/extensions.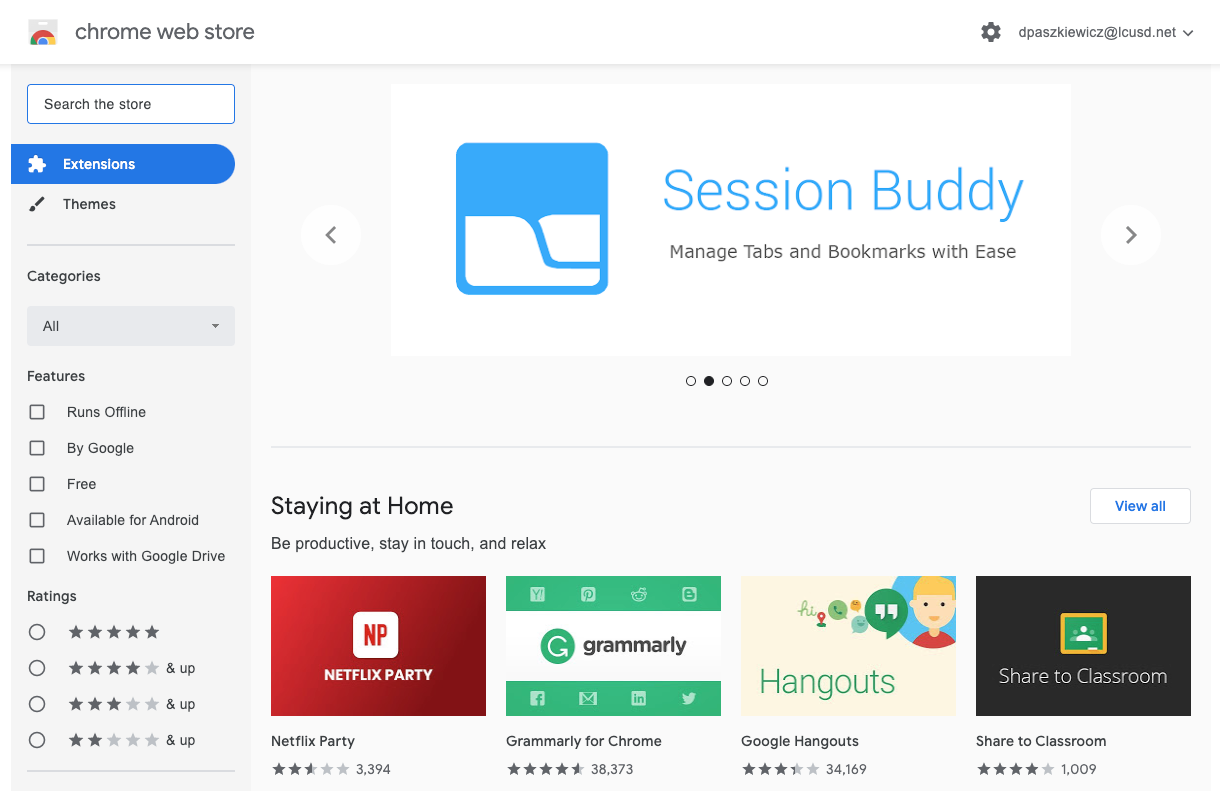 Note the name of the developer (is it a reputable company?), how many people are using it (the more users, the more likely it is to be useful), and the ratings and reviews (do users report that this is useful? does it cause conflicts? will it soon ask for payment?)

Click Add to Chrome and follow the directions to install. Note what data the extension will collect: if you don't know the developer, you don't know what they're doing with your data. Even the well-known companies collect data about you through your extensions.
MANAGE OR REMOVE EXTENSIONS
To manage or remove extensions, go to this web address (chrome://extensions) or click on the Three Dots icon in the top right corner of your browser.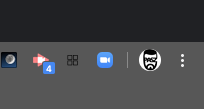 In the menu, choose More Tools, then Extensions.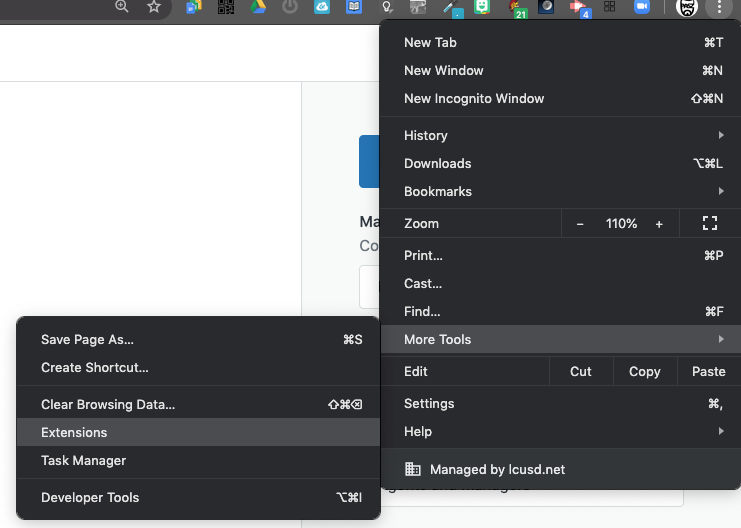 Here, you'll see all your extensions. The extensions that have a red circle with a small building are ones that LCUSD has installed for you to make our systems operate smoothly. These are safe, and you cannot remove them.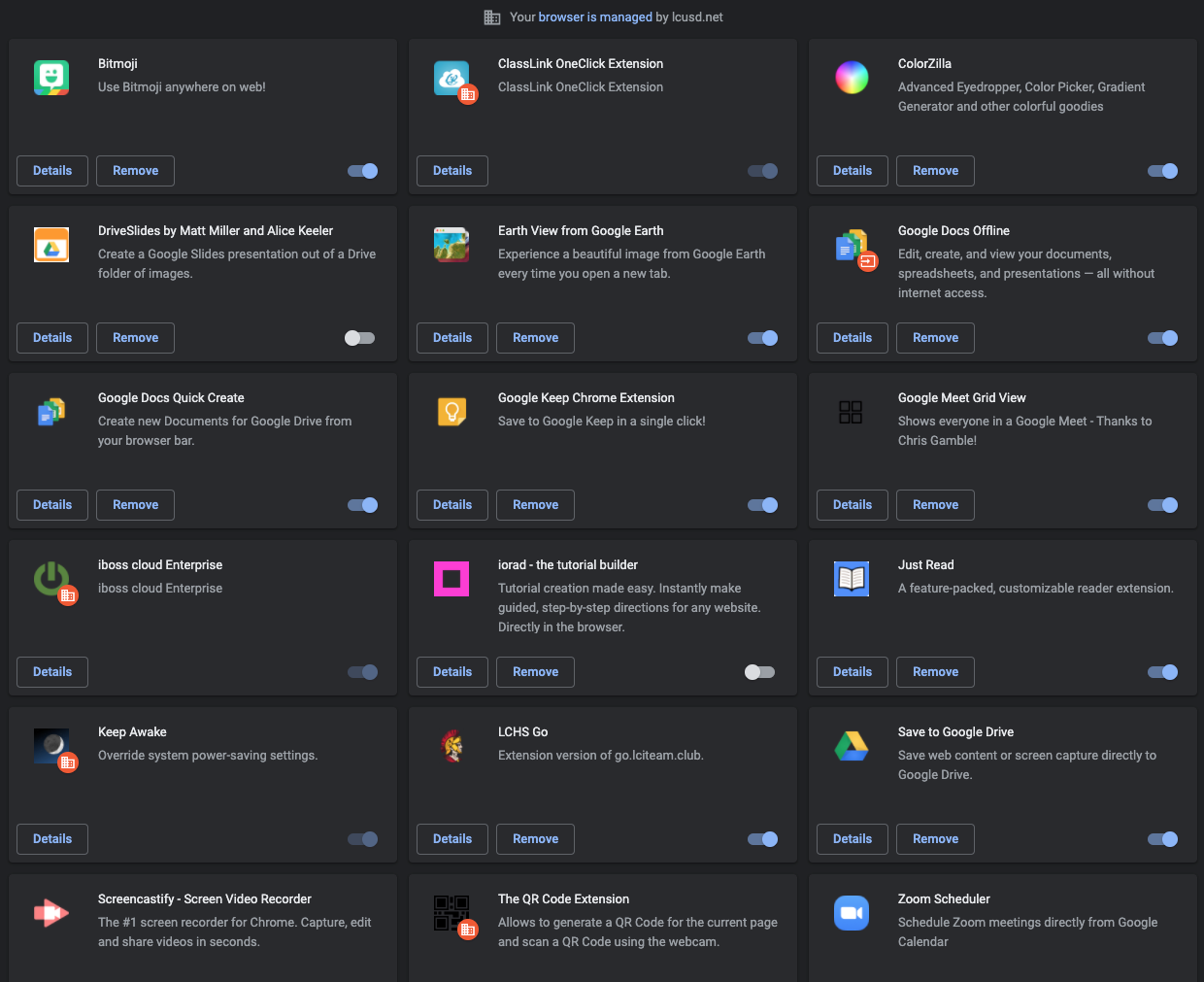 To temporarily disable the extension, tap the little switch. Click Remove to delete the extension from your browser.
HELPFUL HINT: If you have extensions that you don't use, delete them. If they're not adding value to your internet experience, they're just parasites that monitor your internet habits. If you are trying to solve an issue with a glitchy Chromebook, keep removing extensions until the problem is solved.