If you have a Chromebook that is managed by MyLCUSD.net, is IS possible to sign in to a personal Google account. Here's how!
1: Sign in to your Chromebook ith your MyLCUSD.net email address, as usual.
2: Go to Google Drive. In the top righthand corner, you'll see your profile picture (or the first letter of
your first name inside a circle). Click that.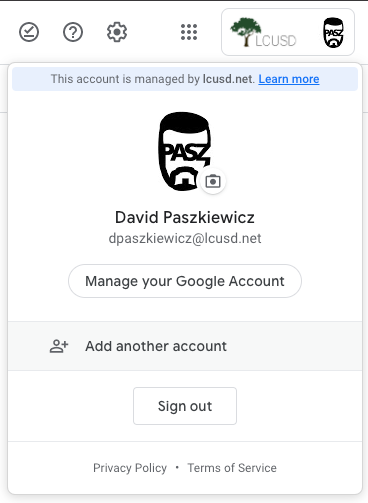 3: Click Add another account. In the window that appears, Sign in to Chrome, and enter your personal email address and password. When you're signed in to Chrome, you will see your name.
4: From now on, you can click on your profile picture to swap easily between your accounts.
Have a Yahoo, AOL, or Hotmail account? Simply go to that site and log in, as usual.