For optimal performance, the filter of a classroom projector should be cleaned at least every couple months as a minimum. Here is how to clean a projector filter: 
Note:  These instructions and pictures are specific to the Epson PowerLite99WH. The location of the filter might be different on different projectors. 
1. Make sure the projector is turned off or unplugged.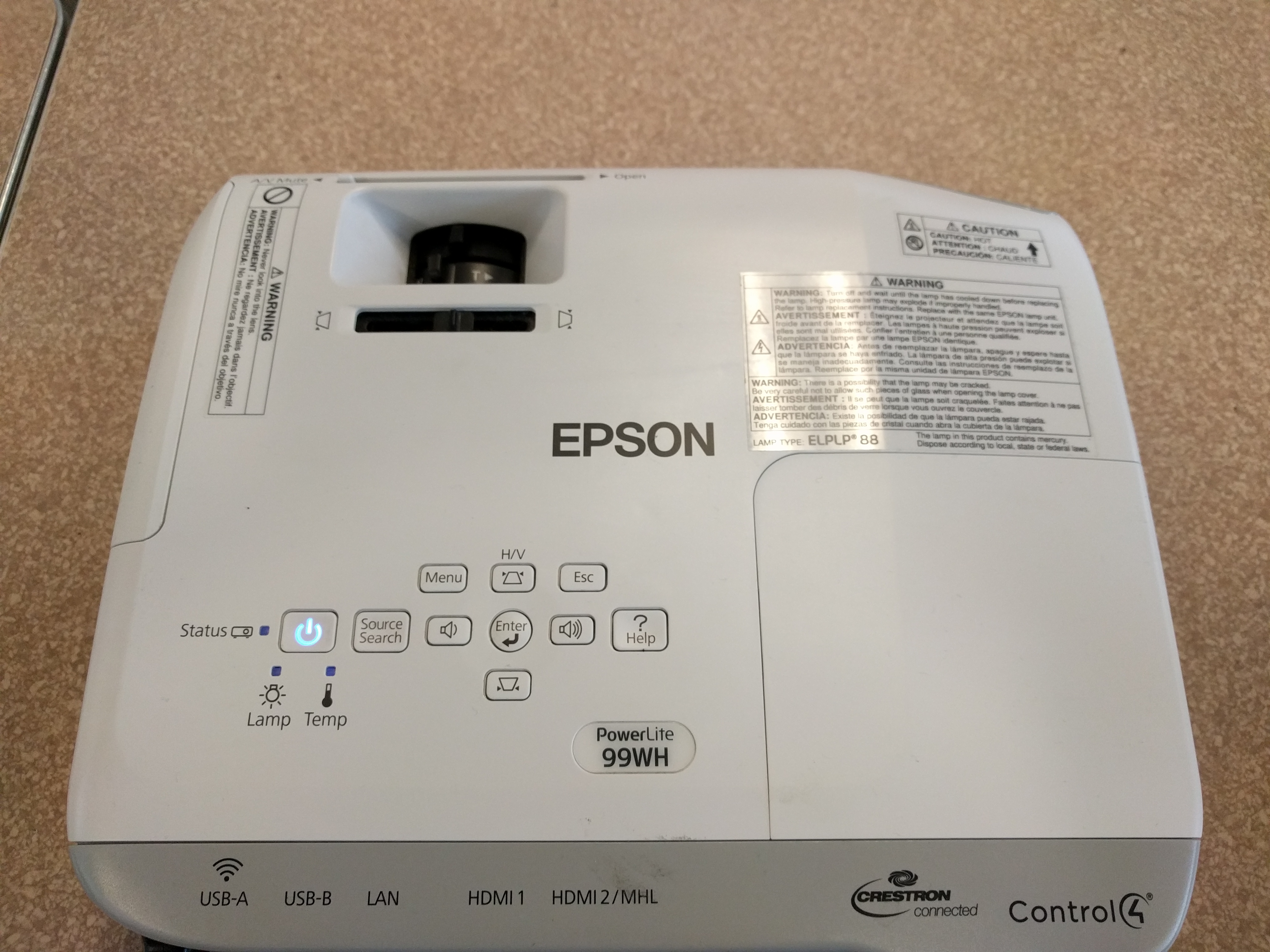 2. Find the filter cover tab on the left side of the projector and open it by pulling up.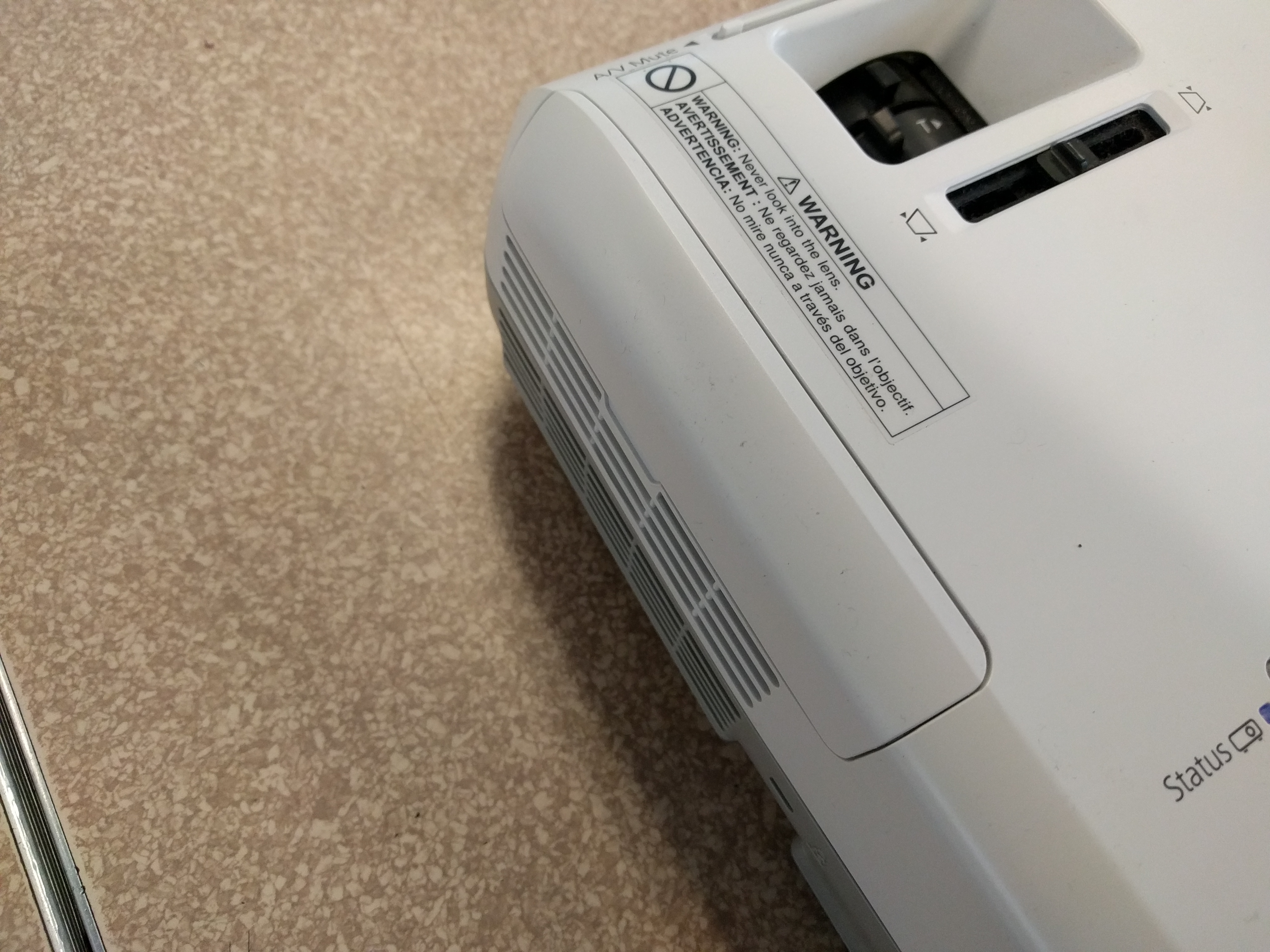 Note that the filter cover tab for this model is attached to the projector.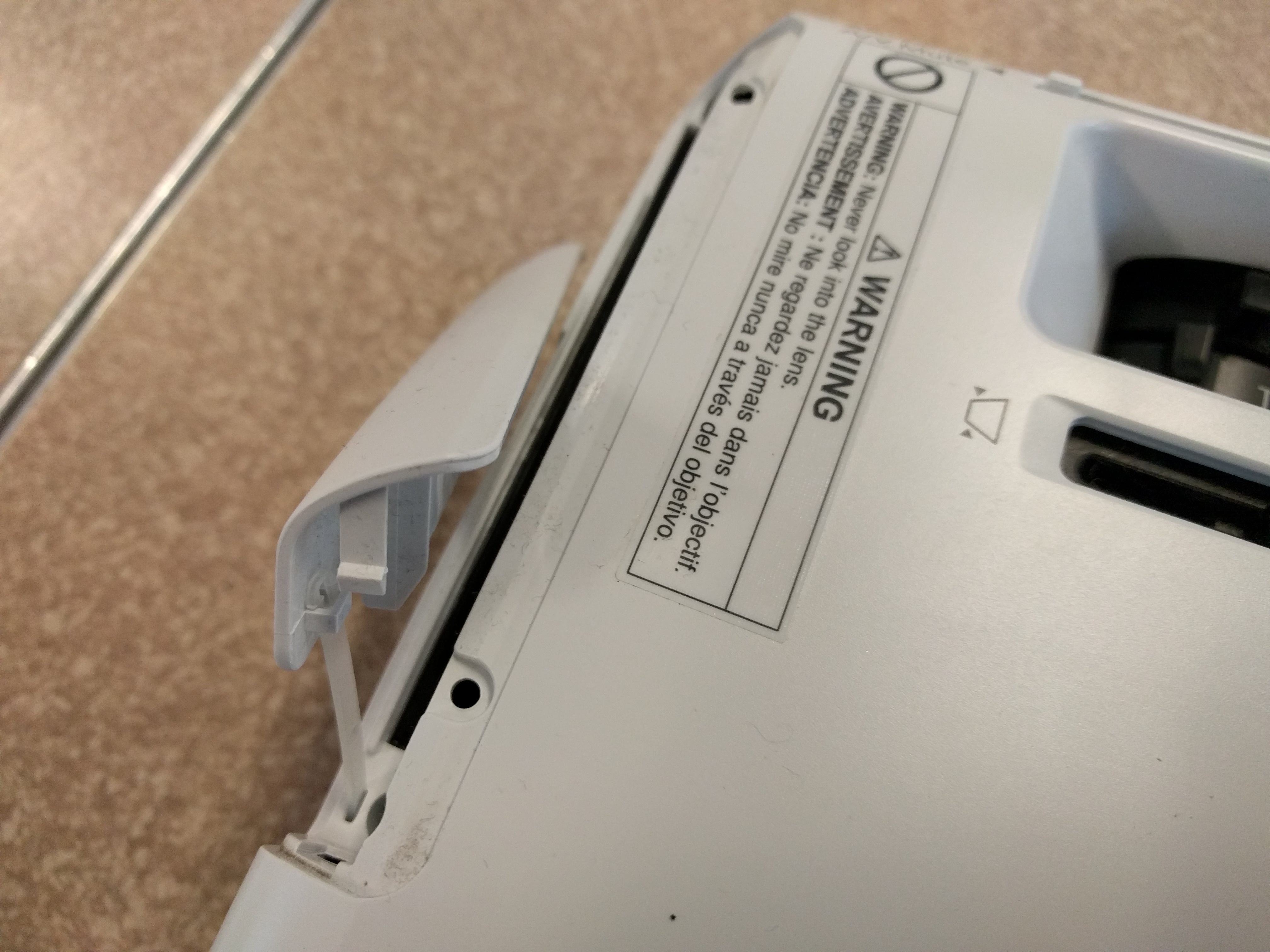 3. Grab the protruding tab of the black filter and remove it by pulling up.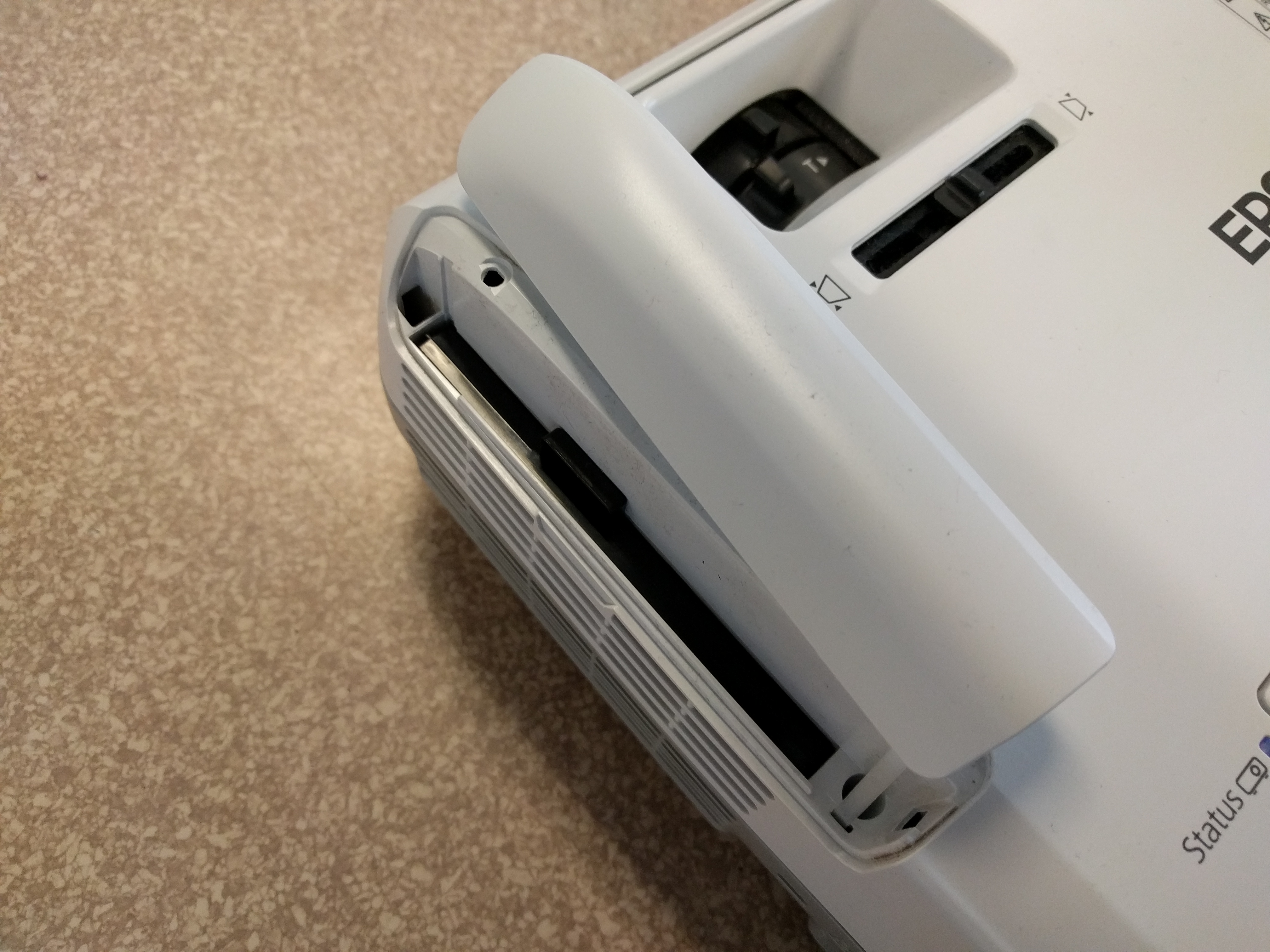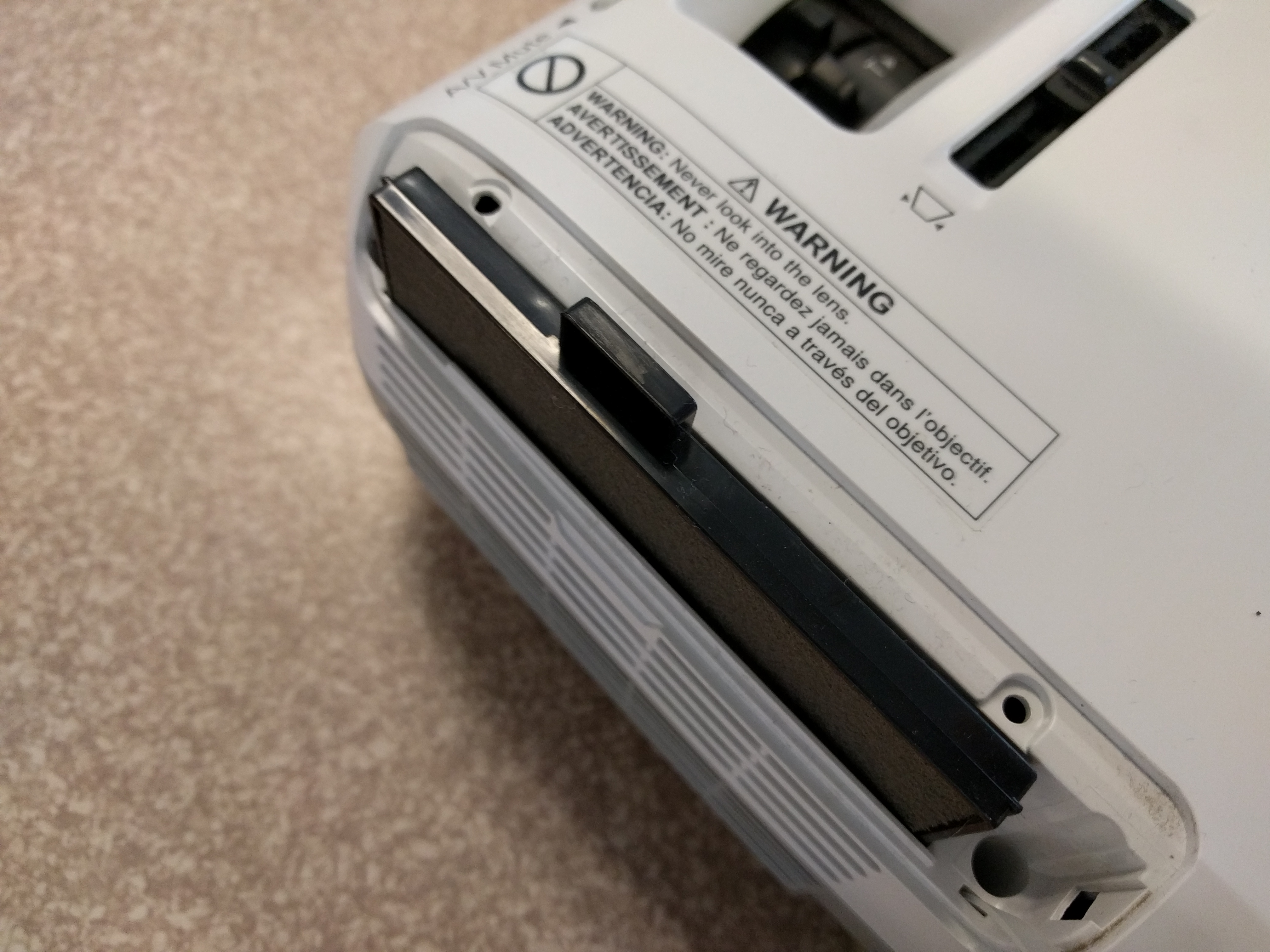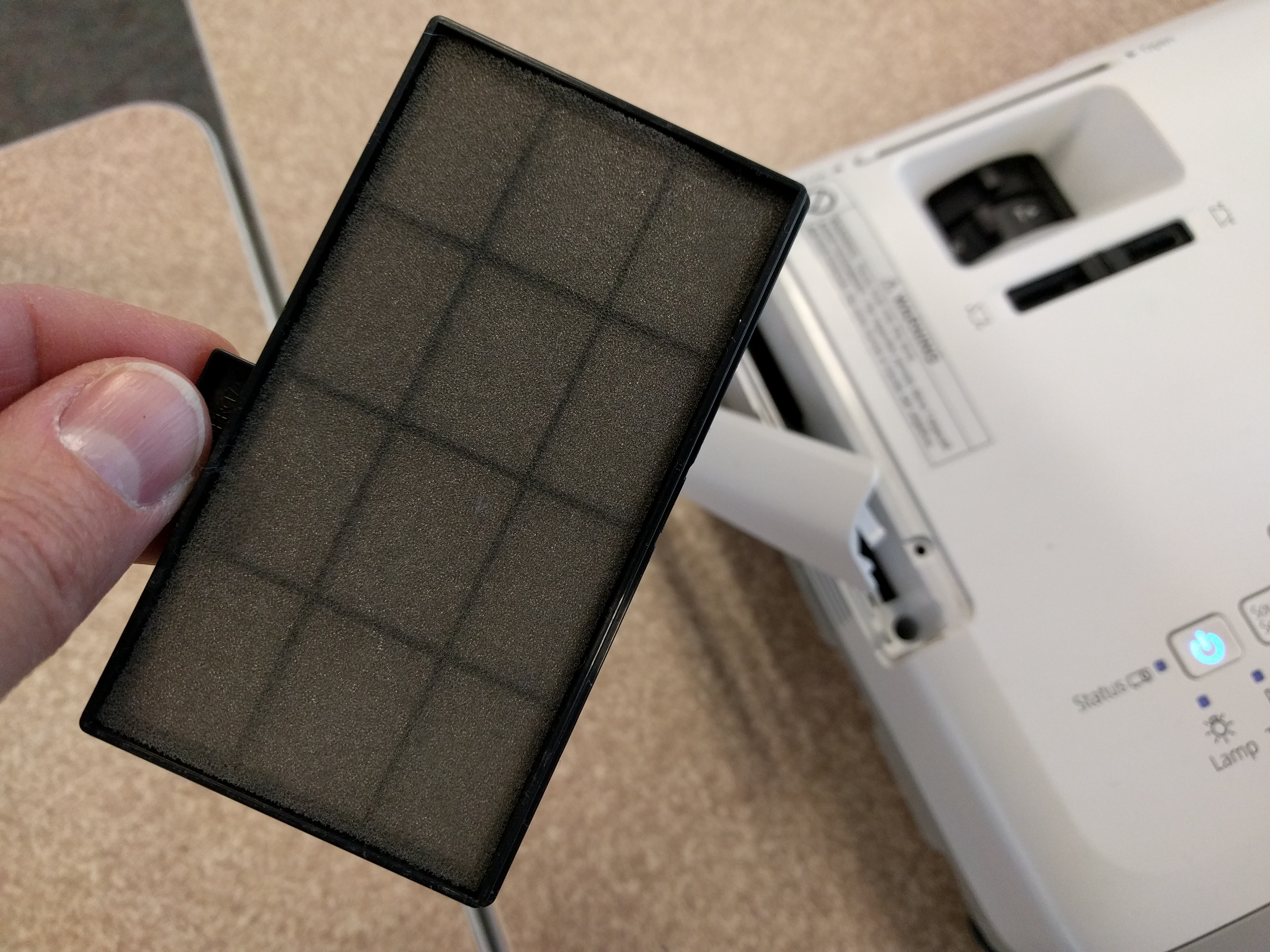 (This is a clean filter--yours will probably be dustier than this!)
4. When the filter is removed from the projector, you may use compressed air to clean the
filter, or a dry, lint free cloth. Alternatively you can shake it over a trash can to remove the dust particles. You can also take it outside and blow on it.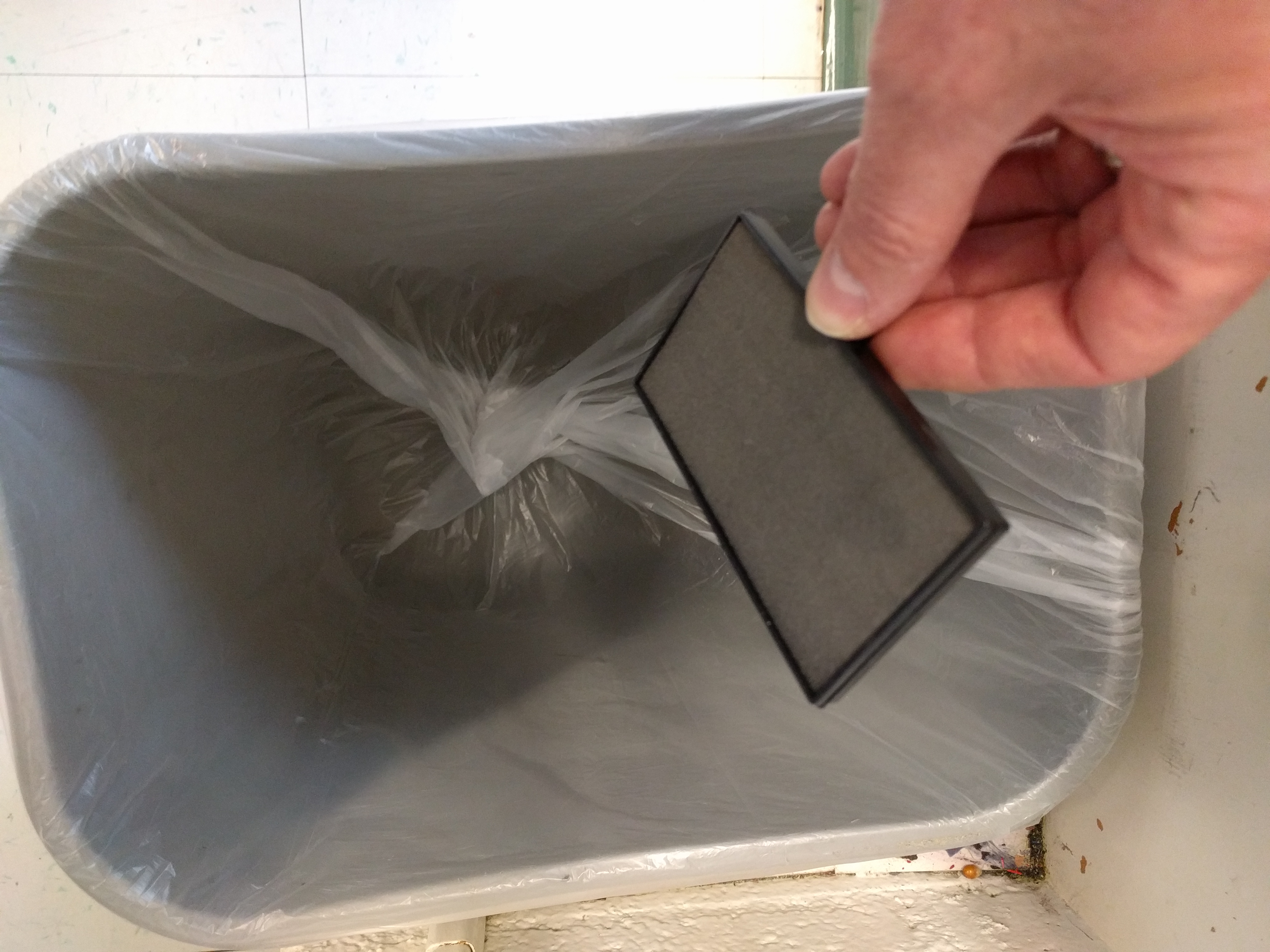 5. Once the filter is clean, replace it inside the projector. Note that the protruding tab of the filter needs to be placed against the projector for the filter to fit correctly. 
Replace the filter cover tab.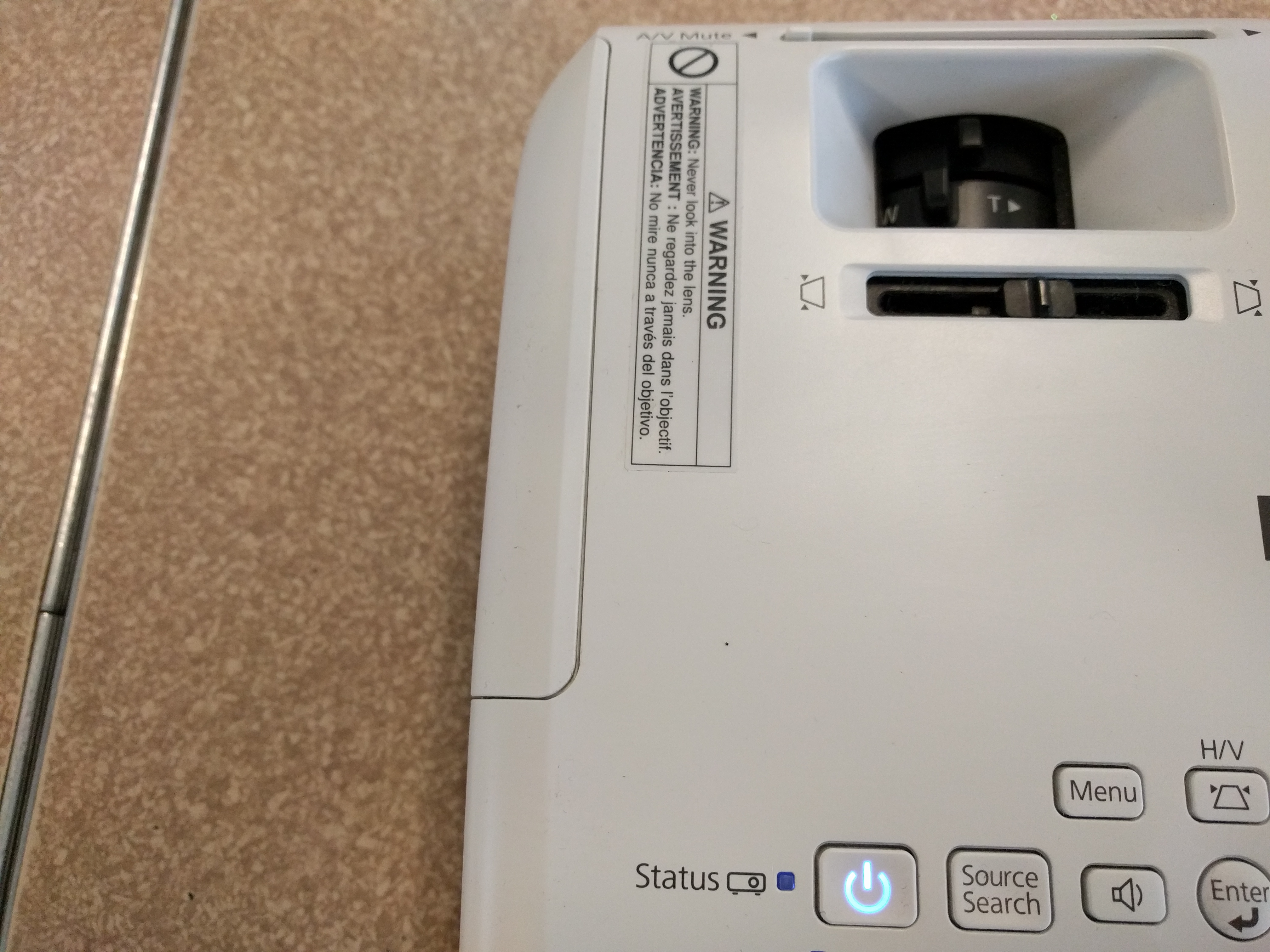 That's it! 
If you would prefer to have a Technologist do the cleaning for you rather than doing it yourself, please submit a ticket to help.lcusd.net and a Technologist from your school will get back to you.