Did you know Classroom has a feature called Topics? If you create topics, you can organize all the work you are assigning in Classroom!
One method we love is organizing by week. It looks like this and keeps everything super clear for the kids.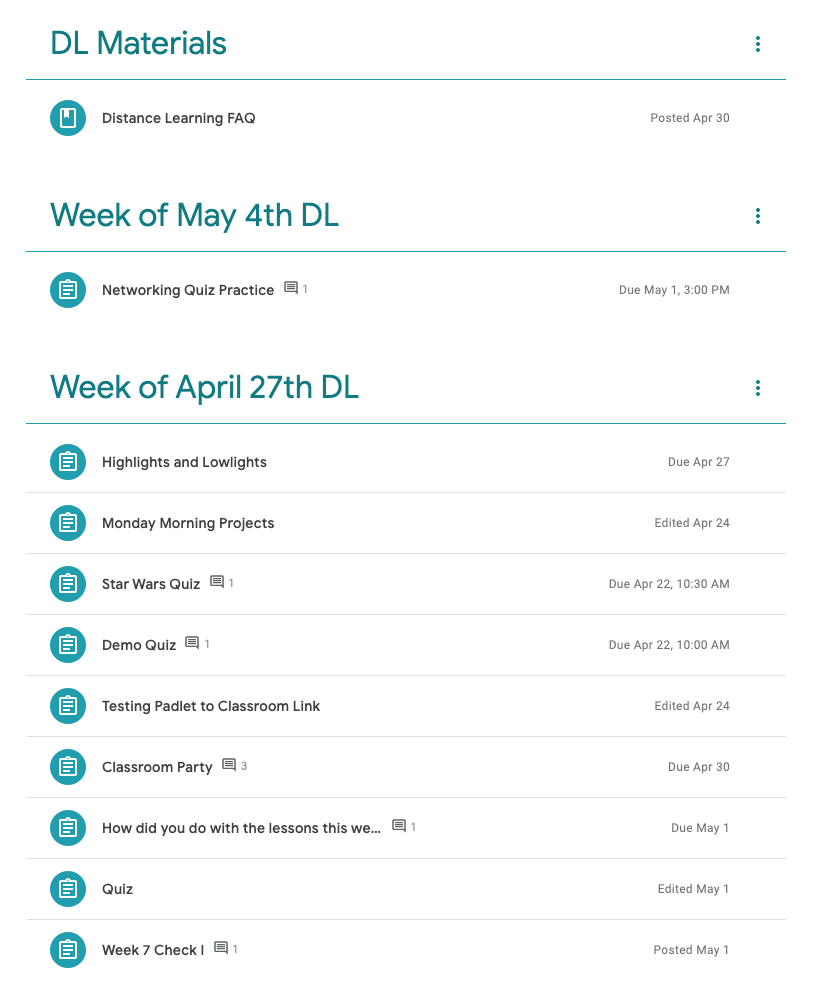 Note: If you have assignments without topics, they will live at the top. If you choose to organize by week, be prepared to scroll past the assignments from the past.
1. To add a topic, click on Create
2. Then choose Topic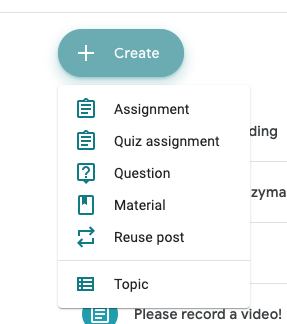 3. Next, name your topic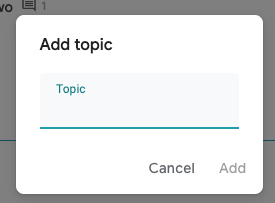 4. Now go up to your list of unorganized topics, click edit, and on the right, add the topic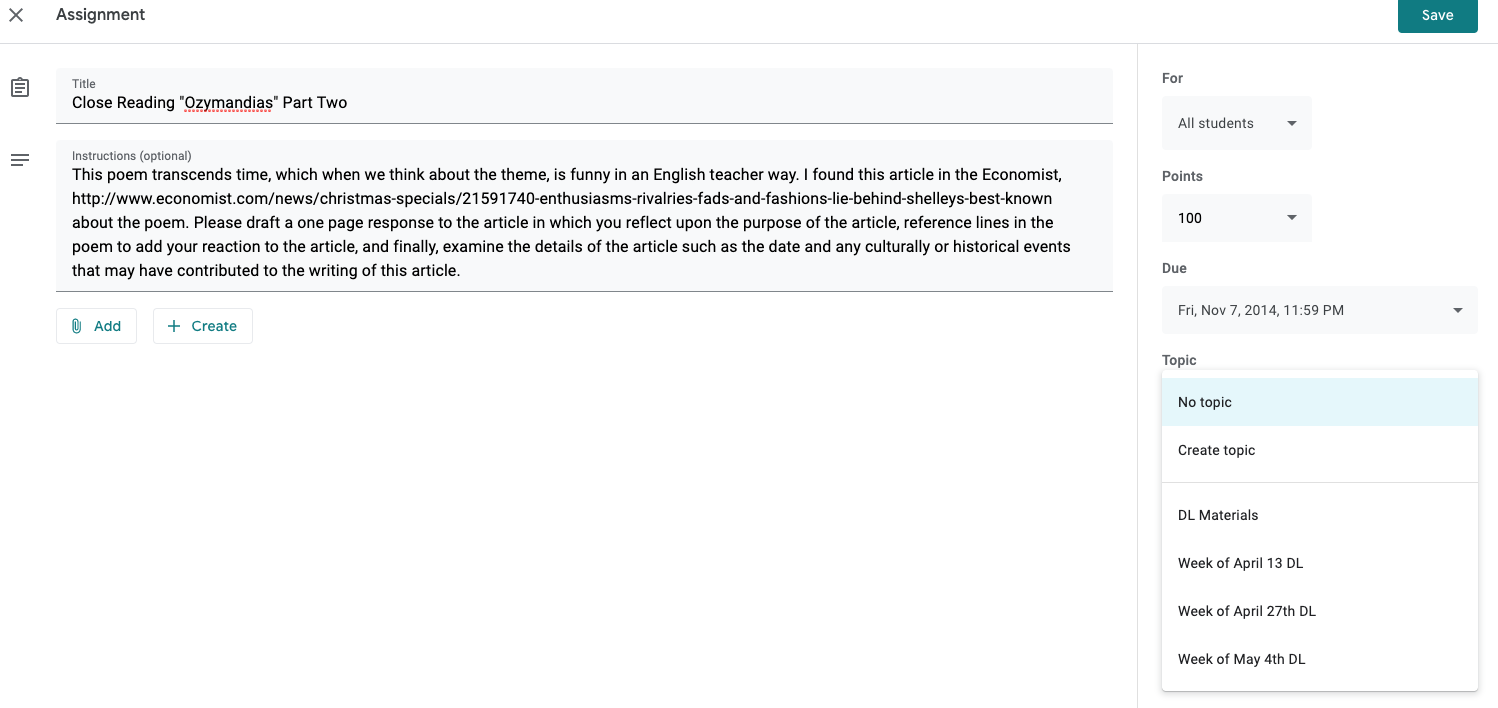 Here is a closer look: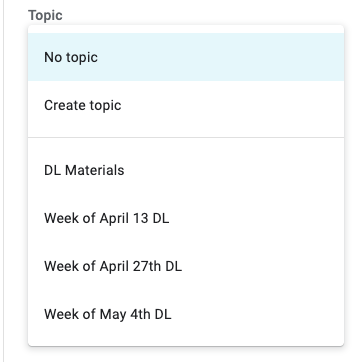 Notice, you can also create topics here!
5. But I want to put my topics in a different order. How do I do that?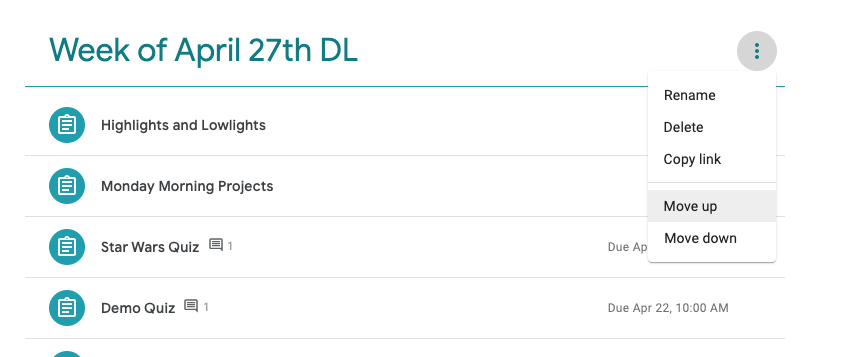 The three dots are your friend. You'll see move up and move down, rename, and delete. Enjoy cleaning Google Classroom.