With everyone at home doing distance learning, one of the trickiest things to set up has been printing from a Chromebook. Luckily, there's more support now than in the last couple of years, and if your printer is connected to your network, either over wireless or via an Ethernet cable, your Chromebook should be able to find it.
The easiest way is to open up Chrome to any page, even the new tab window, like this: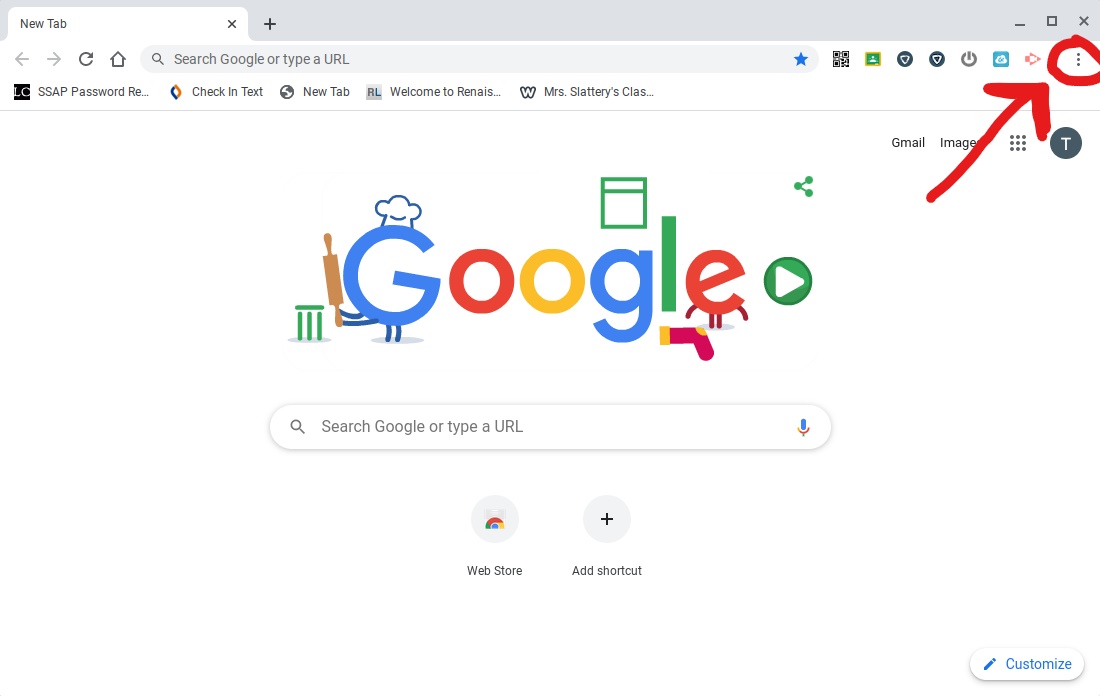 Click on the three dots circled in that image, and select "Print." You'll see a screen that looks like this: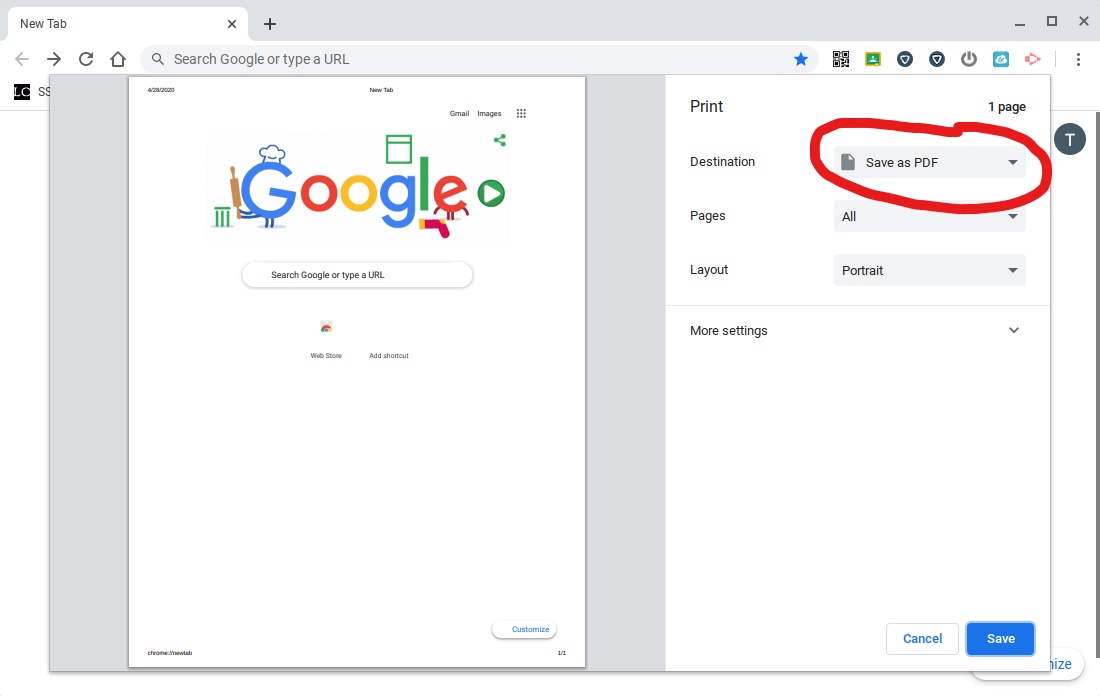 Click on the dropdown menu that's circled, and you'll see this list: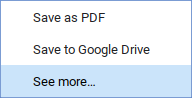 Click "See more..." and you'll get to a page that looks like this: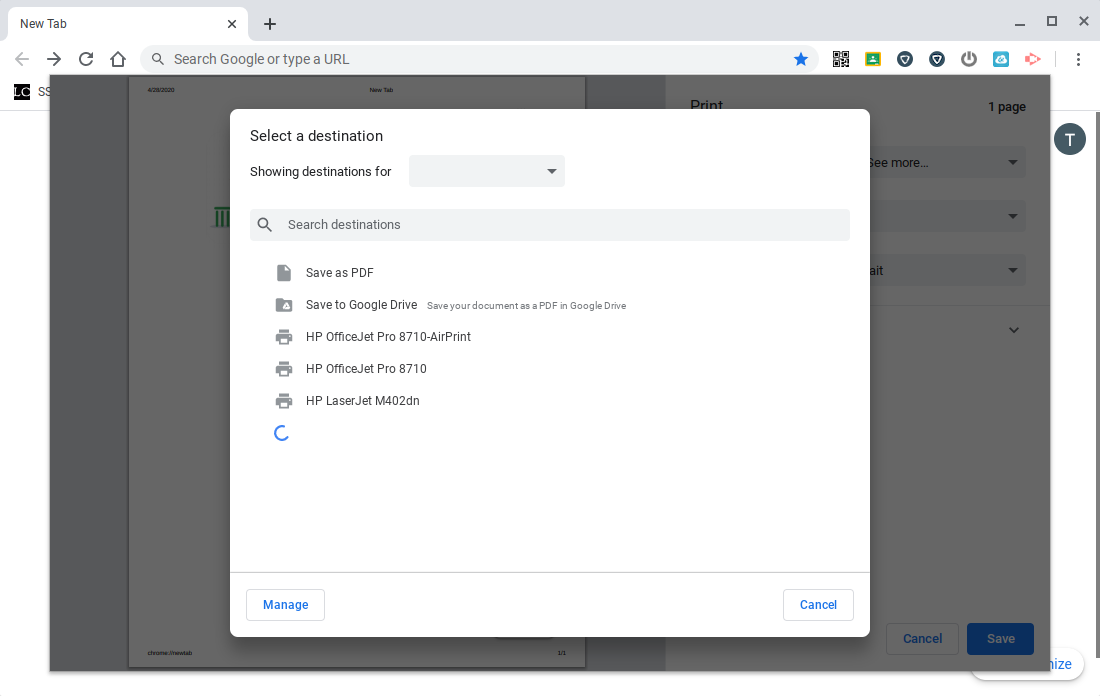 This window should be a list of any printer devices that the Chromebook can detect from the network it is connected to. On my test machine, I have two HP printers on the same network. You should just need to click on the entry for your printer, and it should take you back to the Print Preview, with the printer you selected as the destination.
You should be good to go!