A Chromebook usually automatically updates its operating system (ChromeOS), but sometimes you may want to do this manually.
To update your Chromebook to the latest version of the ChromeOS
1.Click on the three dots in the upper right hand corner to open the menu.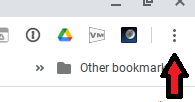 2. Click on the triangle next to "Help" at the bottom to open the submenu.
3. Select "About Google Chrome " from the submenu.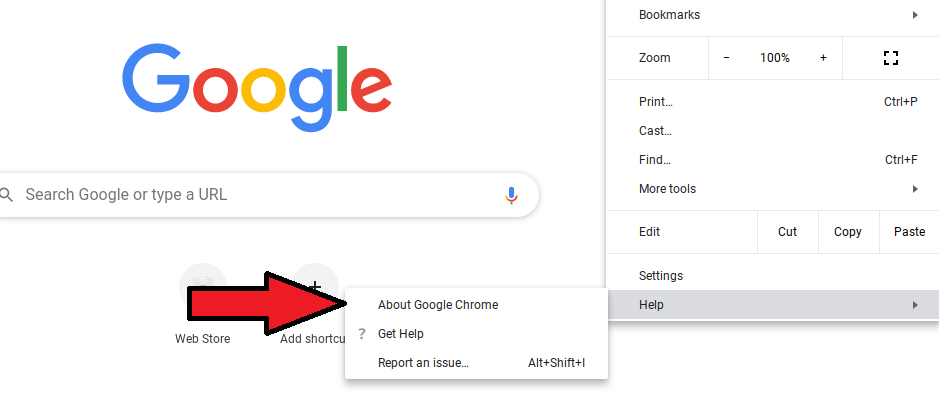 4. Click on "ChromeOS Settings" to see if your OS version is up to date.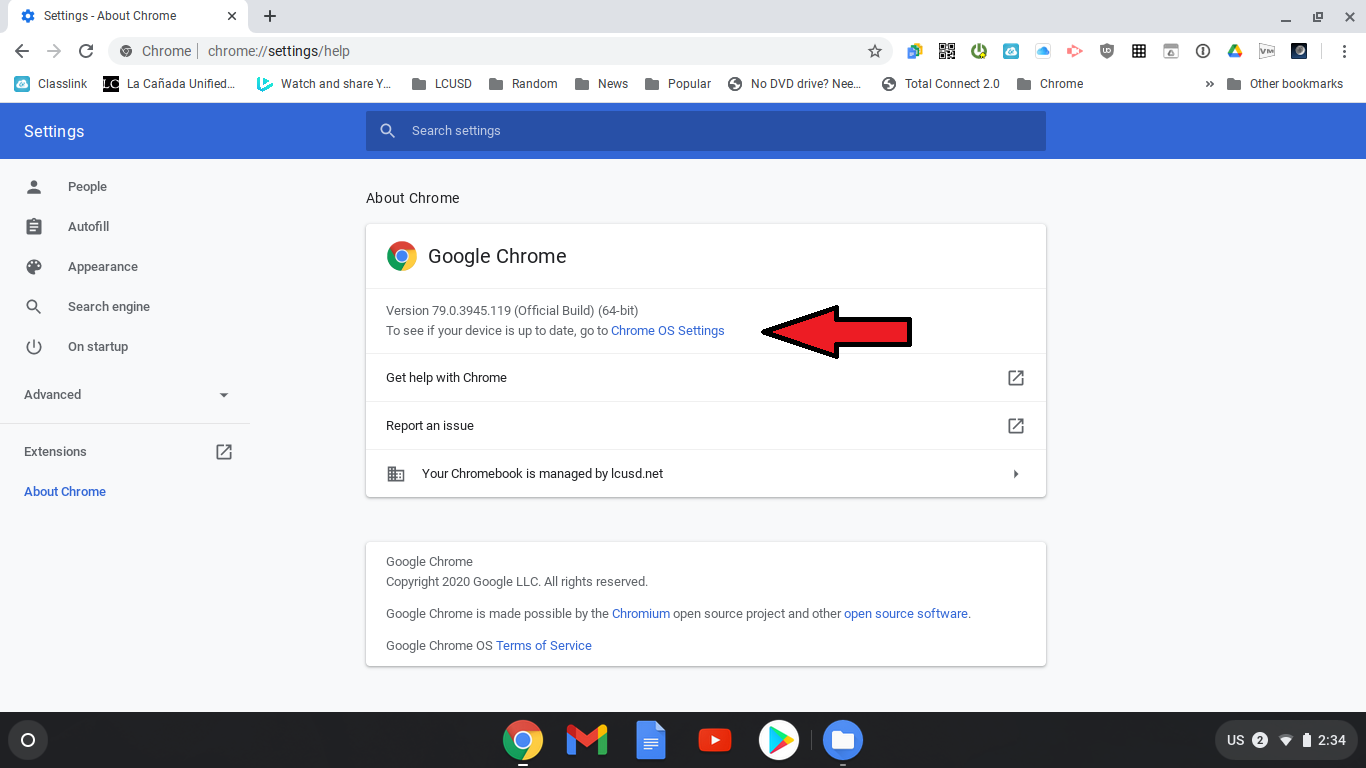 5. Click on the "Check for updates" button.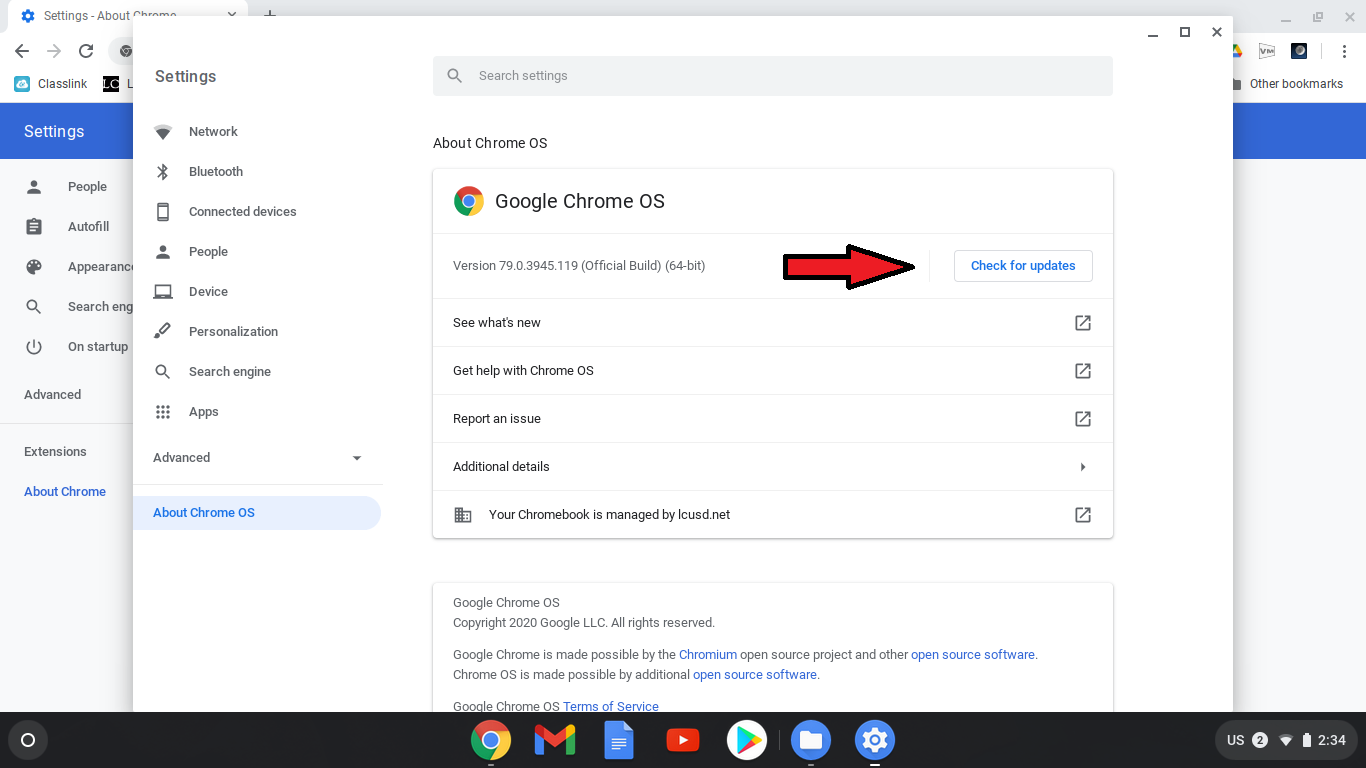 Chrome will check for updates and automatically update the OS. It may take a few minutes. When finished, Chrome will prompt you to click the button to reboot your Chromebook.