When creating an assignment, you see both "# Correct Possible" and "Points Possible."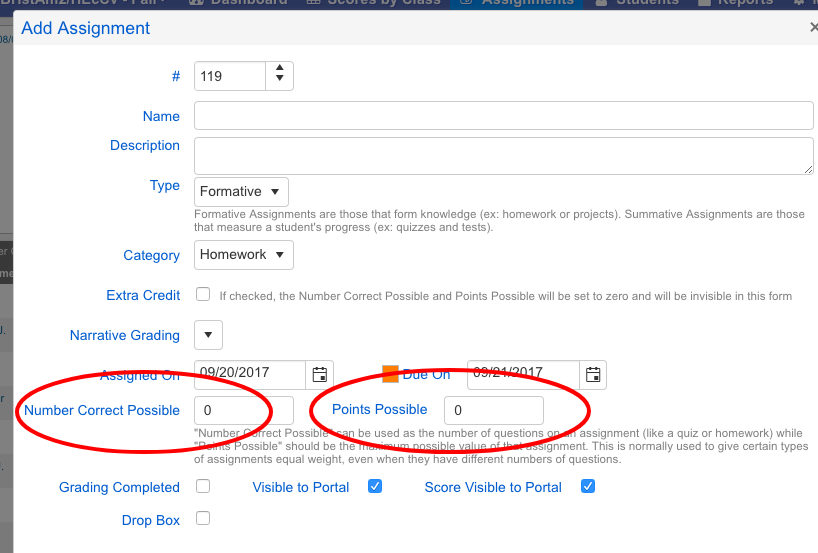 If you enter the # Correct Possible, the other will automatically change to match it--you don't have to enter both.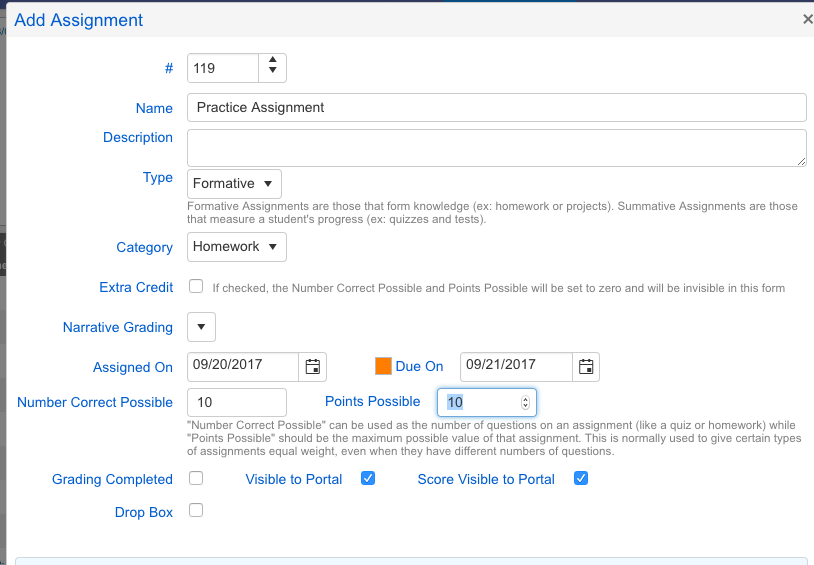 But if you want to change the value of an assignment (e.g. to halve or double it):
# Correct Possible = # of questions on an assignment
Points Possible = # of points you want the assignment to be worth.
Example:
You give a 20 point quiz but want it worth only 10 points.
# Correct Possible is 20.  Points Possible is 10.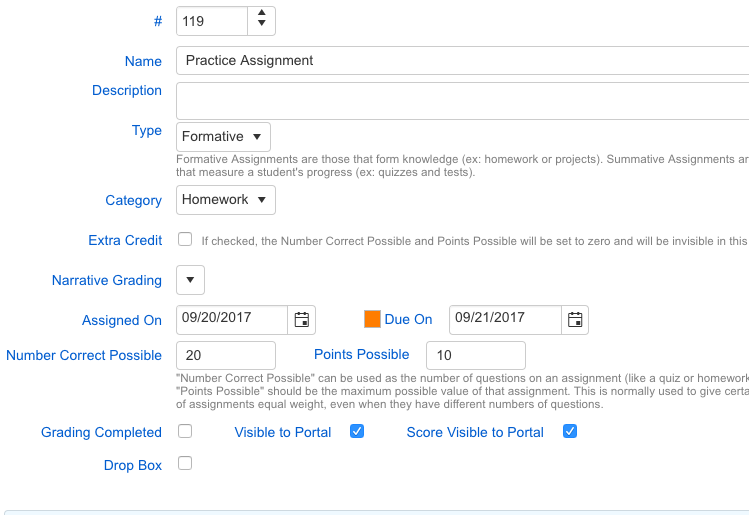 When you enter the students' grades, you can enter the original score (e.g. 20/20) and next to it you will see the converted points (e.g. 10/10).

On the Aeries portal, students will see both so there is no confusion about how many points something is worth and what is being calculated into their overall grade.