Here's a quick video showing how to create printable labels in Aeries. As always, if you would like support as you dive in, your tech department is happy to help. Just submit a ticket! 
Printable Labels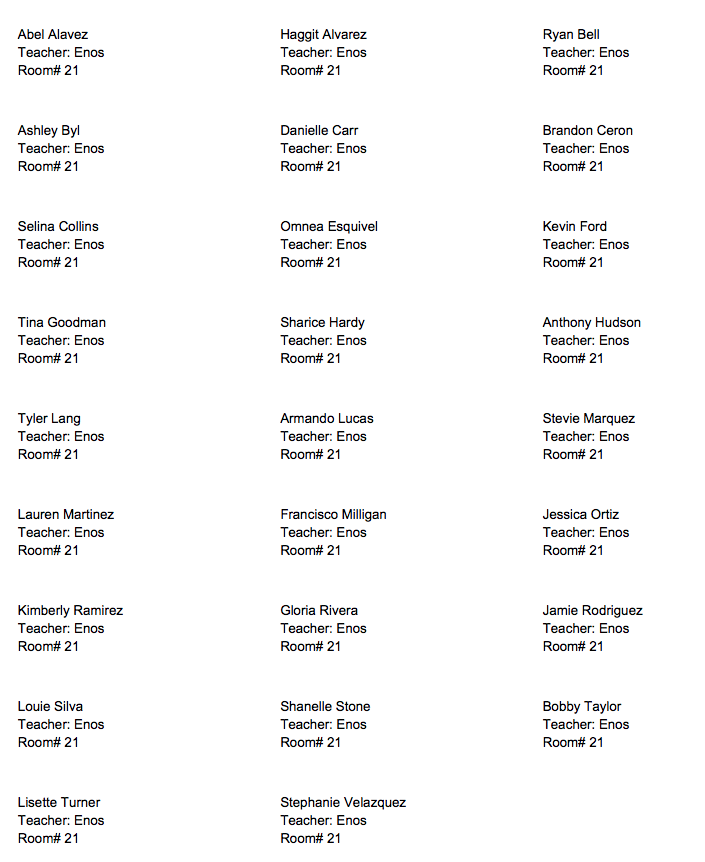 Step 1: The first step is to open Aeries and click Reports
Step 2: Click Student Data
Step 3: Click Avery 5160 Labels
Step 4: Click Student Name Labels
Step 5: Click Include Room#
Step 6: Click Run Report
Step 7: Click View Report
Step 8: That's it. You're done.