Create assignment in Aeries first: a title and how much the assignment/test is worth.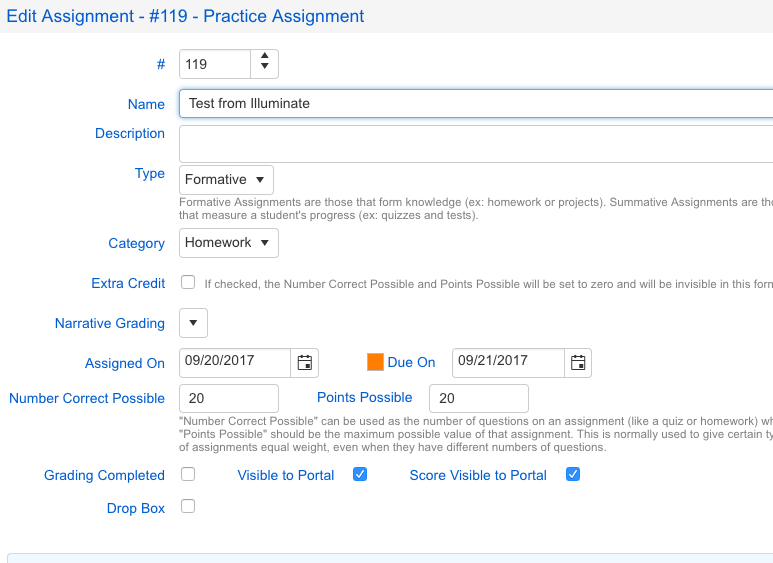 Open the assessment in Illuminate.
Click "Administration" in blue.
Click "Import to Aeries Gradebook."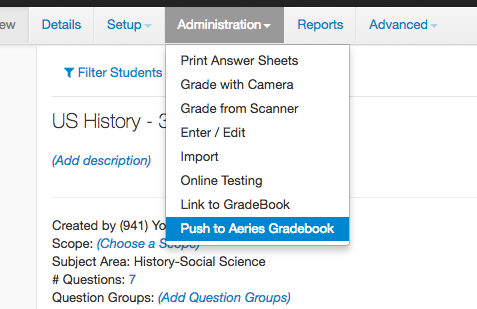 Choose the specific gradebook you want the Illuminate assessment to go into (yes, you have to do this for each individual gradebook) and choose the assignment title you created in Aeries.