Create the assignment in Aeries.
On the "scores by assignment" page under "Show More" at the top, click "Import from Google."

A pop up window will have you choose the correct, corresponding Google Classroom (which means you can only import scores one class at a time).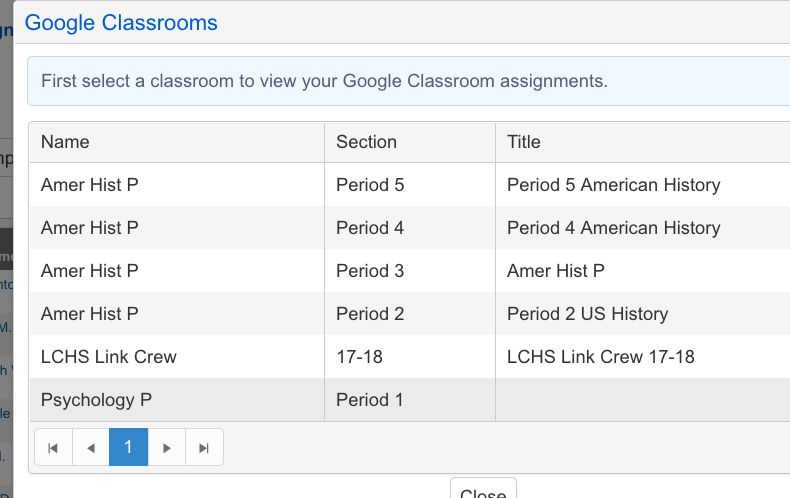 The next pop up window will show all of the assignments within that Google Classroom.  Choose which assignment you'd like to import the scores from.  The title of the assignment does not have to match the title you created in Aeries.

You will see scores immediately populated in your Aeries gradebook.  Repeat for each class.