To transfer grades of students who transferred periods within your classes:
1. Click "Manage Gradebook" of the class the student is currently in.
2.  Click "manage students."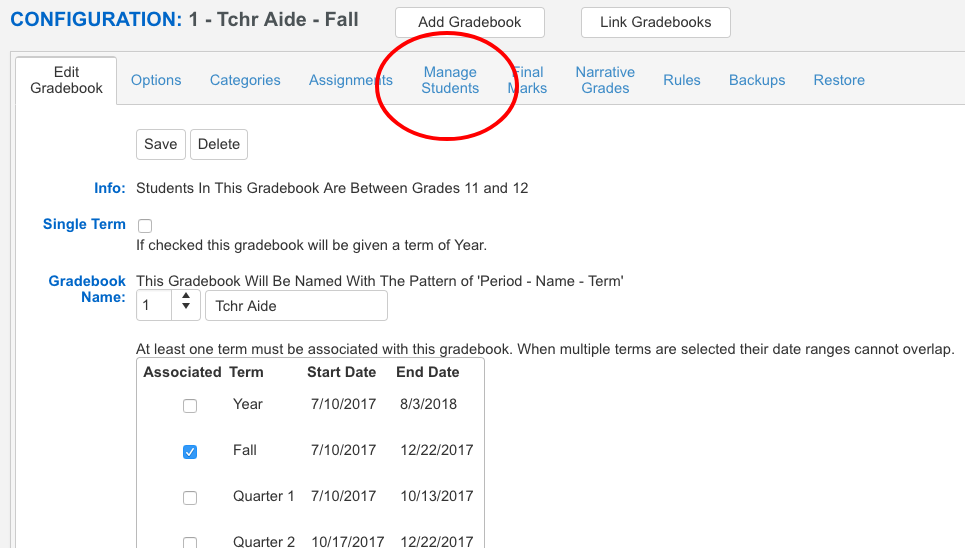 3.  On the dropdown menu next to the student's name, click "transfer."  The old gradebook will automatically pop up, click transfer grades, and watch the magic happen.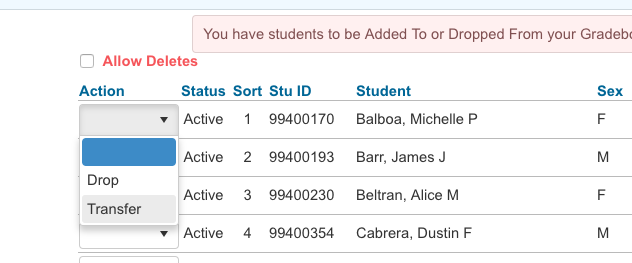 To input grades for students who entered your class after an assignment date (and thus it is greyed out and won't let you enter a score):
Go to "Enter scores by class"

Click the "Override not applicable/transfer grades" box in the upper left corner.

Now you'll be able to give the student scores