Sometimes you may find that the computer display is no longer appearing/duplicating on the projector. If this occurs, the computer display may be in "extended" mode rather than "duplicate" mode. This often happens after PowerPoint has been used. (PowerPoint automatically changes how the computer displays an image on the projector.)
To change the computer/projector display from Extended mode back to Duplicate mode (sometimes called "mirror mode" or "mirroring"):
Hold down the Windows button (⊞, on the bottom left) and press the "P" key (P for "Project"). This is known as "⊞ + P".
Select "Duplicate" from the PROJECT menu that appears on the right. (It is probably set to "Extend").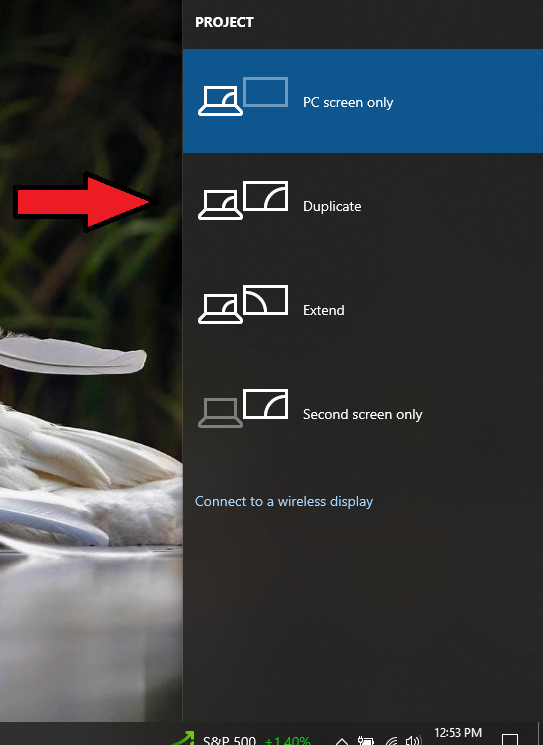 The computer should retain this setting, but if it switches back you can just press "⊞ + P" to change the setting again.